RRB ALP CBT 2 Revised Result declared 2018-19
RRB ALP CBT Stage 2 was conducted from 21st to 23rd Jan 2019 with a re-exam on 8th February 2019.  After scrutiny of the objections raised by the candidates from 18th-20th February 2019, the answer keys for all the questions of Part A and Part B were uploaded on the official site of RRB on 23 March 2019. The RRB ALP CBT 2 result was released on 5 April 2019 which was nullified and now the revised result for RRB ALP CBT 2 has been declared. 
The Revised result for RRB ALP with the list for shortlisted candidates for ALP Aptitude Test has been declared on the official website.

The Aptitude Test is now scheduled to be conducted on 10th May 2019.

Click below to check details. The result of other RRBs are yet to be declared.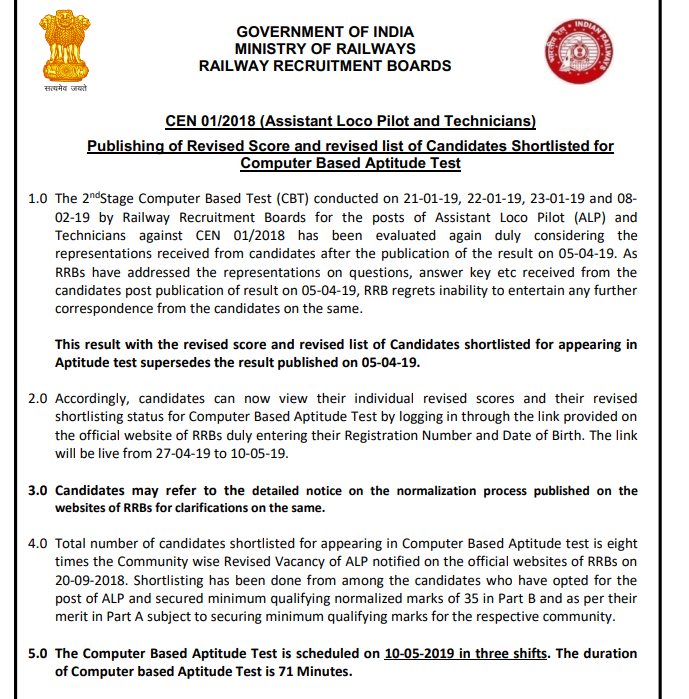 Click on the below links to check your result:
In a  notice released by the RRB on 11th April, it declared that there were errors in a few questions of the answer key and hence the RRB decided to check the correctness of the answer keys again. Hence, RRB has now corrected the scores and the revised result has been released  Below is the snippet of the official notice declaring the postponement of Aptitude Test and declaration of revised result:
Click Here to Check Notice for RRB ALP Stage 2 Result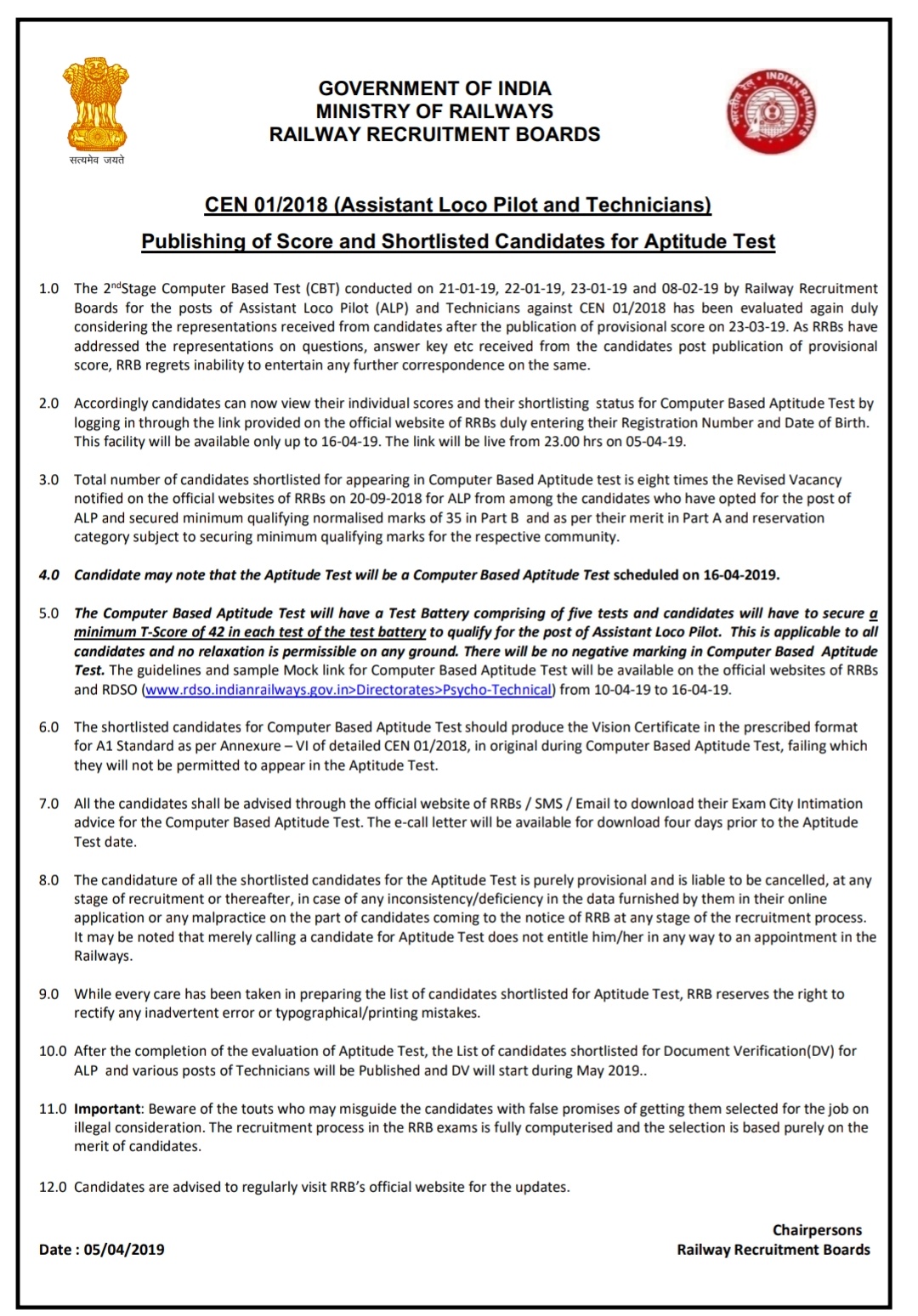 RRB ALP First stage Computer Based Test (CBT) Result
Below links are provided for the result of first stage CBT 
which was held from 9th Aug to 4th Sept 2018
Candidates can check their result by below-given link keeping in mind their convenience:-
You may also like to read: