RRB JE Cut Off 2023
RRB JE Cut Off 2023: Railway Recruitment Board (RRB) will soon release the official notification to recruit candidates for the posts of Junior Engineer (IT), Depot Material Superintendent(DMS), and Chemical & Metallurgical Assistant(CMA) on the official portal. The selection procedure for RRB JE Exam involves the following stages: RRB JE CBT-I, RRB JE CBT-II, Document Verification, and Medical Examination. Candidates planning to appear for the RRB JE exam must check the previous year's RRB JE Cut off. Read the article below to know more.
RRB JE Cut Off: Previous Year
Are you looking for the RRB JE Previous Year Cut Off? If so, then you can check the region-wise RRB JE Cut off 2023 in the article below.
RRB JE Cut Off 2019: Ahmedabad Region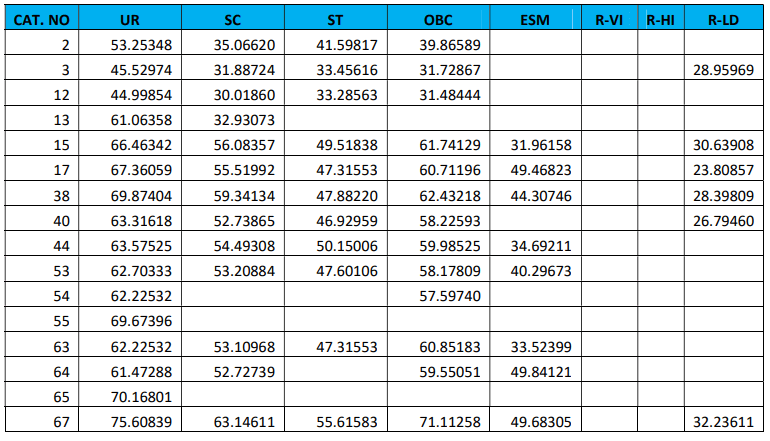 RRB JE Cut Off 2019: Ajmer Region
Check this post in Hindi
RRB JE Cut Off 2019: Allahabad Region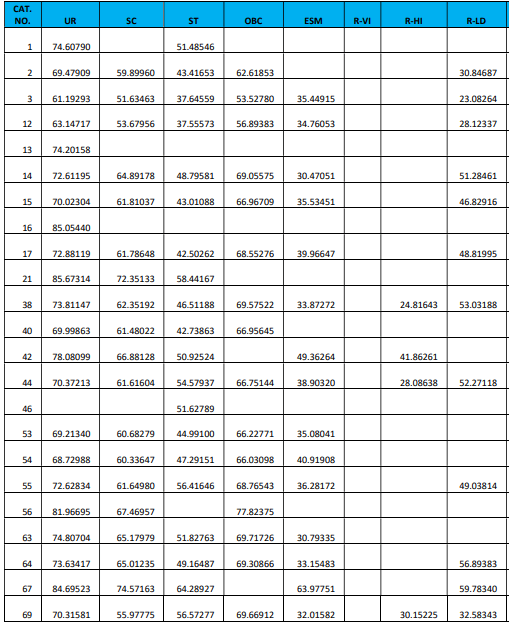 RRB JE Cut Off 2019: Bangalore Region
RRB JE Cut-Off 2019: Bhopal Region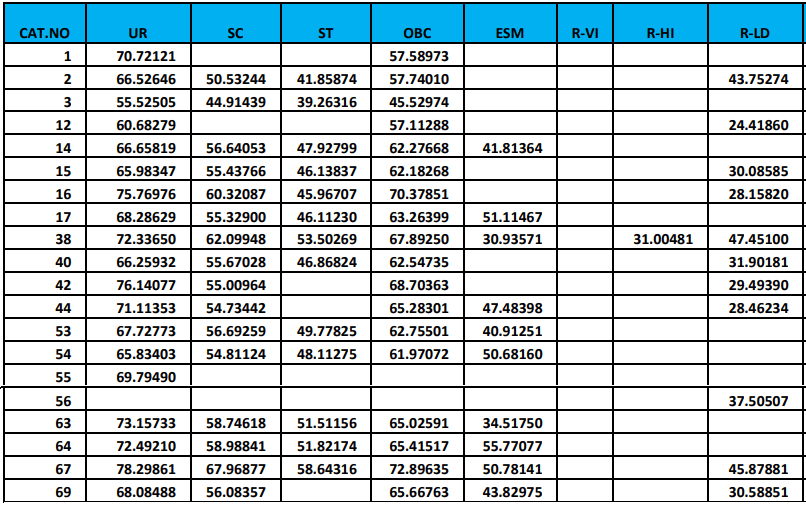 RRB JE Cut Off 2019: Bhubaneswar Region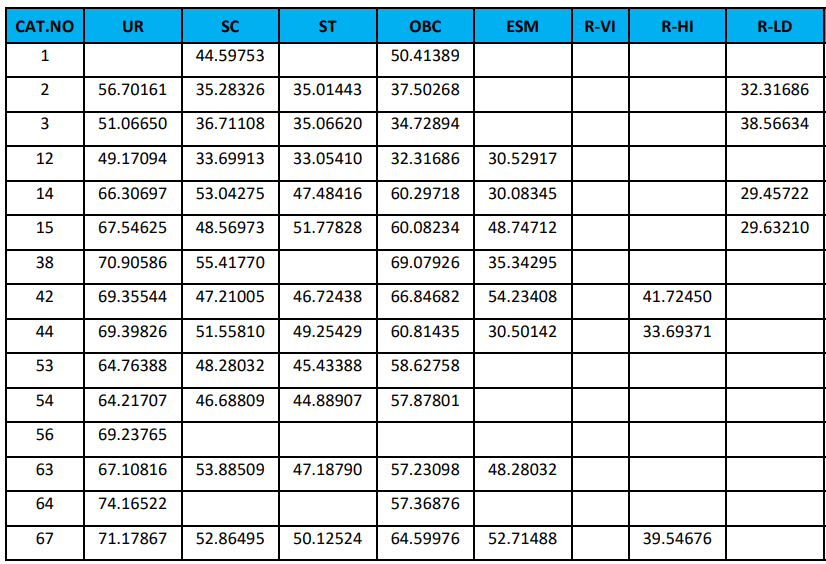 RRB JE Cut Off 2019: Bilaspur Region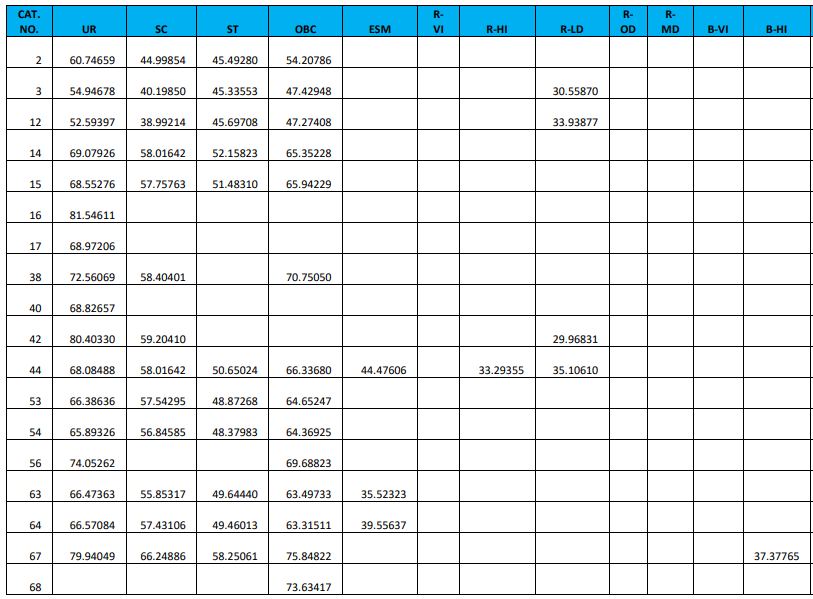 RRB JE Cut Off 2019: Chandigarh Region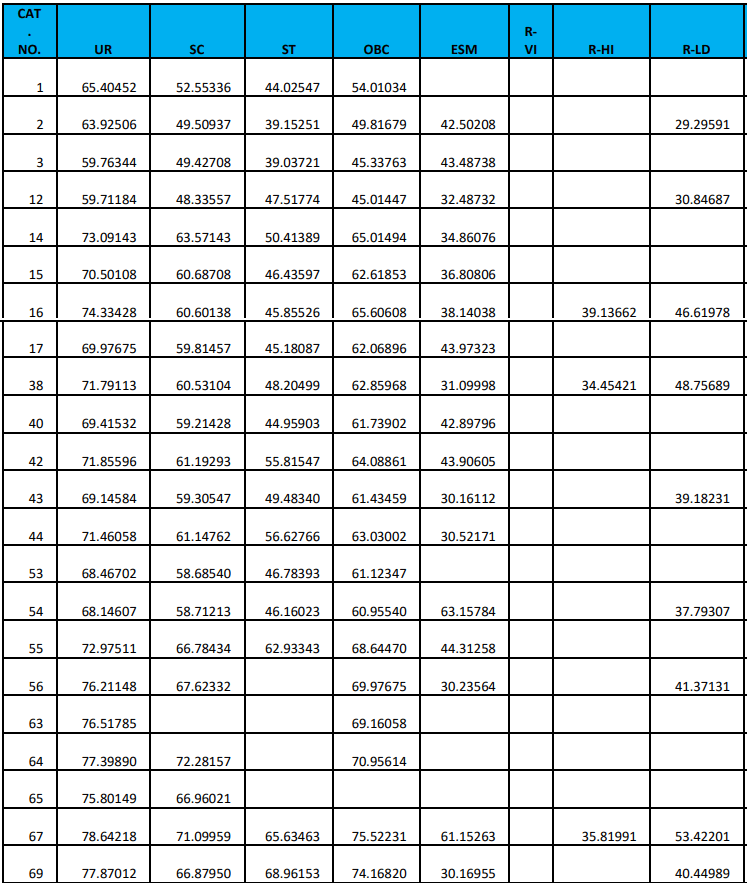 RRB JE Cut Off 2019: Chennai Region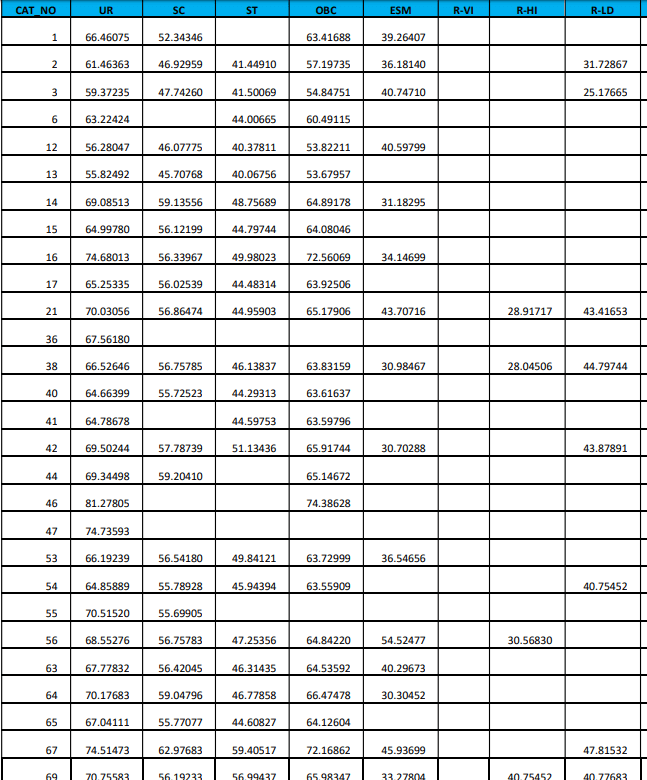 RRB JE Cut Off 2019: Gorakhpur Region

RRB JE Cut Off 2019: Guwahati Region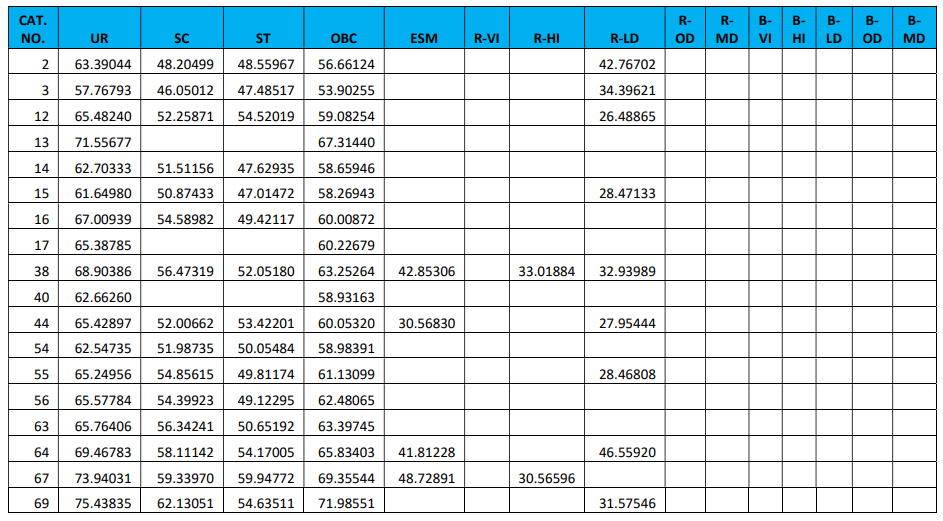 RRB JE Cut Off 2019: Jammu-Srinagar Region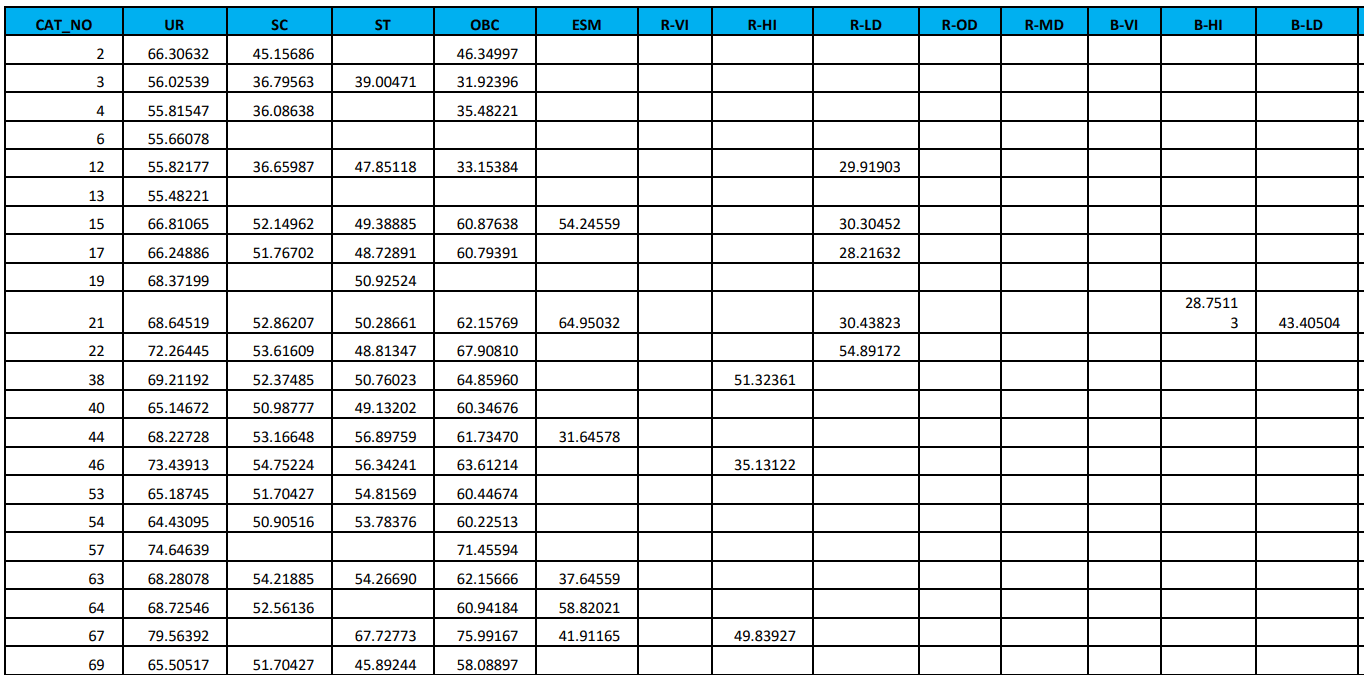 RRB JE Cut Off 2019: Kolkata Region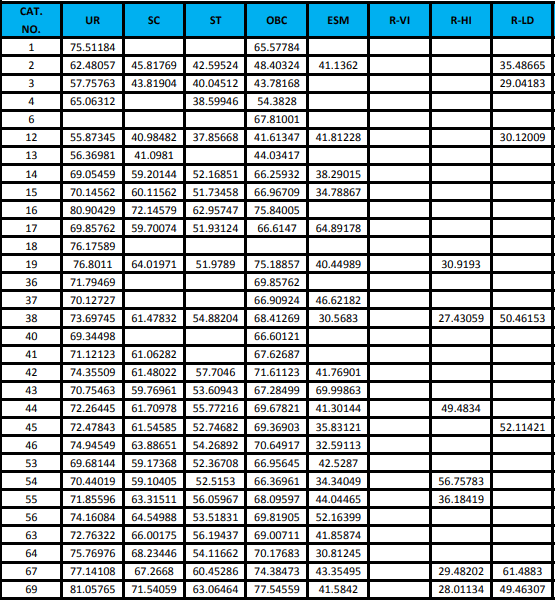 RRB JE Cut Off 2019: Malda Region

RRB JE Cut Off 2019: Mumbai Region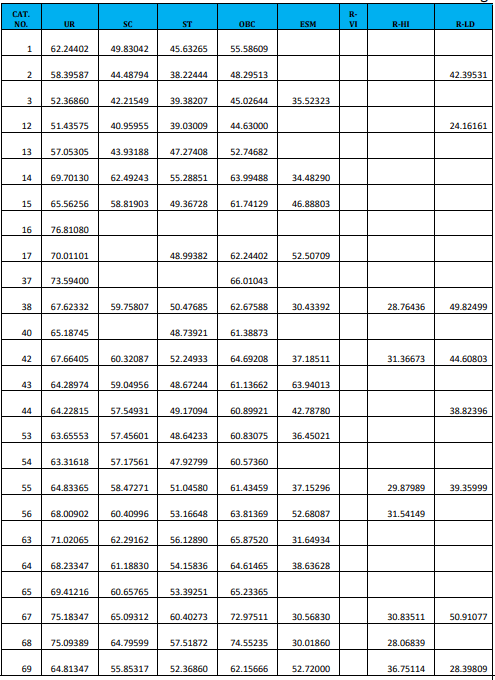 RRB JE Cut Off 2019: Muzaffarpur Region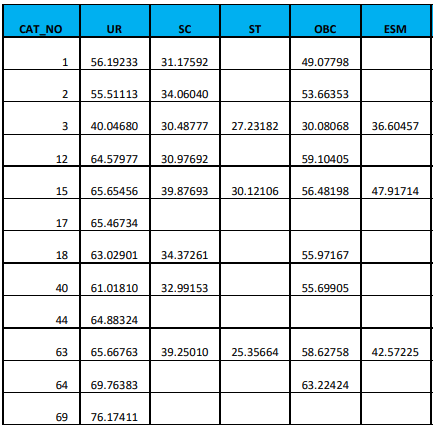 RRB JE Cut Off 2019: Patna Region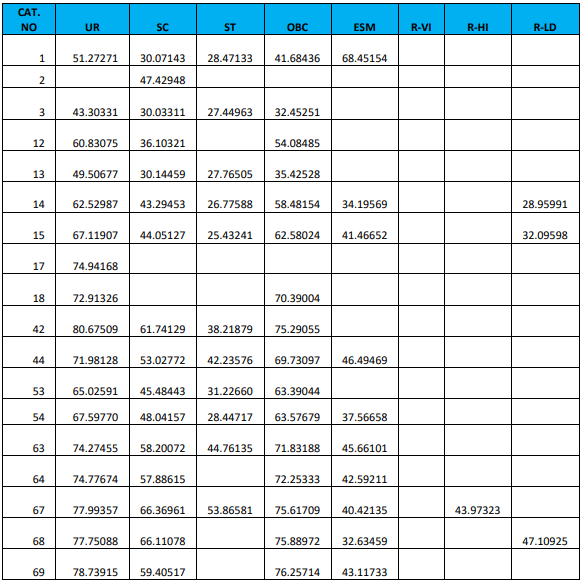 RRB JE Cut-Off 2019: Ranchi Region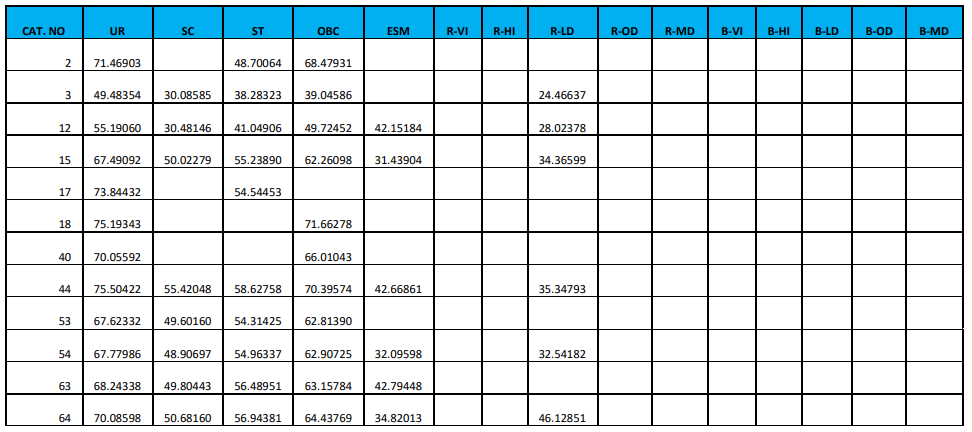 RRB JE Cut-Off 2019: Secunderabad Region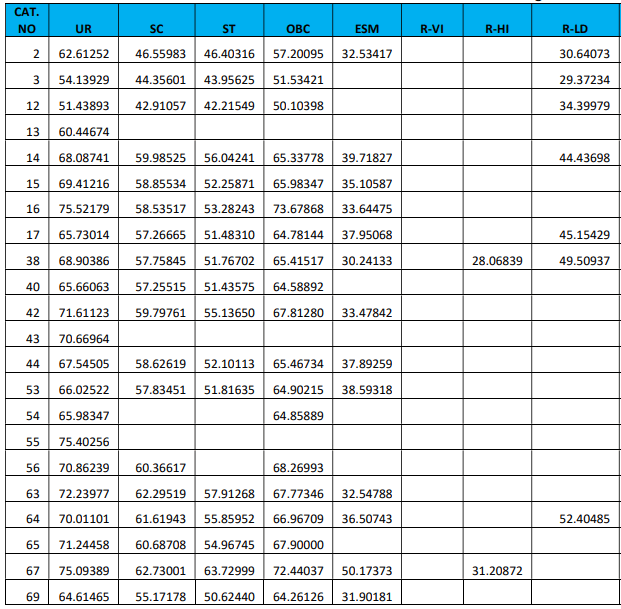 RRB JE Cut-Off 2019: Siliguri Region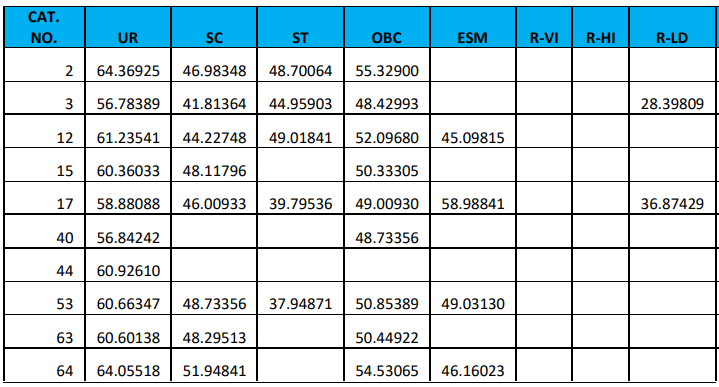 RRB JE Cut-Off 2019: Trivandrum Region