SSC MTS Marks 2019
Dear Aspirants,
SSC MTS 2019 Tier 1 Result has been declared on 5 November 2019. The candidates qualified in the Paper I result will appear for the next stage i.e. Paper-II scheduled to be held on 24th November 2019. SSC MTS Vacancy 2019 with 7,099 vacancies, has also been declared by the commission. The SSC MTS result contained the list of candidates qualified for the next stage and now candidates who appeared for the Paper I exam are waiting for the SSC MTS Marks list that will be uploaded soon on the official website of SSC. Check your SSC MTS marks for the Tier 1 exam to be uploaded soon in this post.
SSC MTS Marks 2019 
The SSC MTS marks for all the candidates will be released soon on the official site of SSC. Candidates can follow this post to check the SSC MTS 2019 marks for the Tier 1 exam.
How to check your SSC MTS Marks 2019?
Click on the link provided in this post.
Enter your details and log in to the official SSC website.
Go to the "Result" or "Marks" section
Select the exam for which you want to check the marks.
Your marks will be displayed on the screen.
Click on the below link to Get A Guide To Descriptive Writing: Practice eBook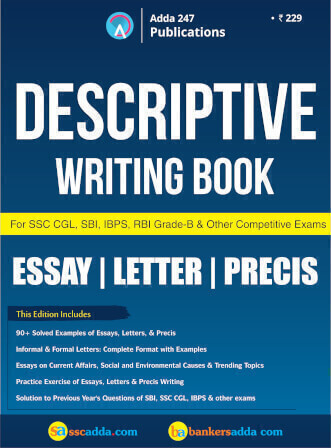 Watch: SSC CGL 2019 | Science | MCQ On Plant Kingdom