MP Patwari Salary 2023
MP Patwari Salary 2023: The salary is one of the most important aspects of any job which attracts candidates to apply for any opportunity. The position of Patwari in the revenue department is quite powerful and the MP government pays an attractive monthly salary. Candidates who are interested in the MP patwari recruitment 2023 should be aware of the MP patwari salary 2023 and job description. MP Patwari's salary 2023 is given as per the 7th Central Pay Commission. The basic salary ranges from Rs. 5,200 to Rs. 20,200, with a 2,100-grade pay. In this article, we have provided detailed information related to MP Patwari's salary in hand, career growth, and job profile.
MP Patwari Salary 2023: Overview
In the table given below, we have provided a detailed overview of MP Patwari Salary for 2023.
MP Patwari Salary 2023: Overview
Exam Conducting Body
Madhya Pradesh Employee Selection Board
Post Name
MP Patwari
MP Patwari Vacancy 2022
6755
Pay Scale
5200- 20200 (2100 Grade pay)
Category
Salary
Application Mode
Online
Exam Mode
Online
Notification released
22nd November 2022
Job Location
Madhya Pradesh
Age Limit
18 to 40 years
Educational Qualification
Graduation
Official Website
www.peb.mp.gov.in
MP Patwari Salary 7th Pay Commission
The salary structure for MP Patwari is provided in the official notification. MP Patwari's salary is as per the 7th Pay Commission recommendations. MP Patwaris are paid according to pay scale. MP Patwari's basic pay ranges from Rs. 5200 to Rs. 20,200. MP government also offers various kinds of allowances such as Dearness Allowance, House Rent Allowance, Travelling allowance, etc.
MP Patwari Salary in hand
Every month, an MP Patwari receives an in-hand salary of Rs 27844/. MP Patwari's in-hand salary is the sum of basic pay and grade pay. The probation period is made necessary for state government jobs, according to the Madhya Pradesh government. Employees will receive a 70% salary (of the minimum pay scale) in the first year, increasing to 80% in the second year and 90% in the third year.
MP Patwari Salary 2023 In Hindi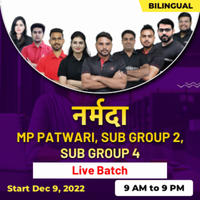 MP Patwari Salary Per Month
The vacancies for the post of MP Patwari will be filled in the Madhya Pradesh government's Department of Revenue. MP Patwari's basic pay scale ranges from Rs 22100 to Rs 70000. The other benefits are additional benefits of this government job. This is one of the primary reasons why candidates prefer MP Patwari as a career path. The table given below contains detailed information about the MP Patwari per month salary
MP Patwari Salary Structure
Grade Pay
2100
Pay Scale
5200 to 5200
Basic Salary
22100
Dearness Allowance
7514 (34%)
House Rent Allowance
258
Other Allowance
1300
Total Salary
31172
In Hand Salary
27844/-
MP Patwari Benefits & Allowances
MP Patwari is entitled to the following Benefits & Allowances:
Dearness Allowance
Traveling Allowance
House Rent Allowance
Children Education Allowance
Medical Facilities
Refreshment Allowance
Leave Travel Allowance
Subsistence Allowance
TA on Transfer
TA on Retiring
MP Patwari Salary 2023: Job Profile
Candidates who wanted to become patwari in the revenue department of the MP government must be aware of the nature of the job to build a better understanding of the work. MP Patwari has the following duties and responsibilities.
They must keep land records for various purposes in specific places.
They must keep track of all land transfers between parties.
When someone sells or buys land, the patwari must be present to keep records of it.
They must be aware of various government schemes and work to put those schemes into action.
They must be concerned about the needs of the villagers and work accordingly.
They must assist senior officers whenever necessary.
MP Patwari Career Growth
MP Patwari is an entry-level job with the potential for advancement. Once a candidate has been appointed as a Patwari, he or she can sit for departmental exams to be considered for other higher-level positions with a good salary, allowances, and benefits.
Patwari
Naib Tehsildar
Tehsildar
Deputy Director (Department of Revenue)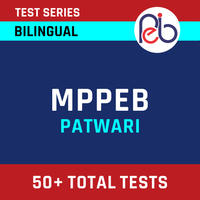 Related Posts