Adda247 is hiring Content Developers for SSC, Technical & Defence Exams. Run by a team of IIT and IIM Alumni, Adda247 offers great opportunities for learning and growth.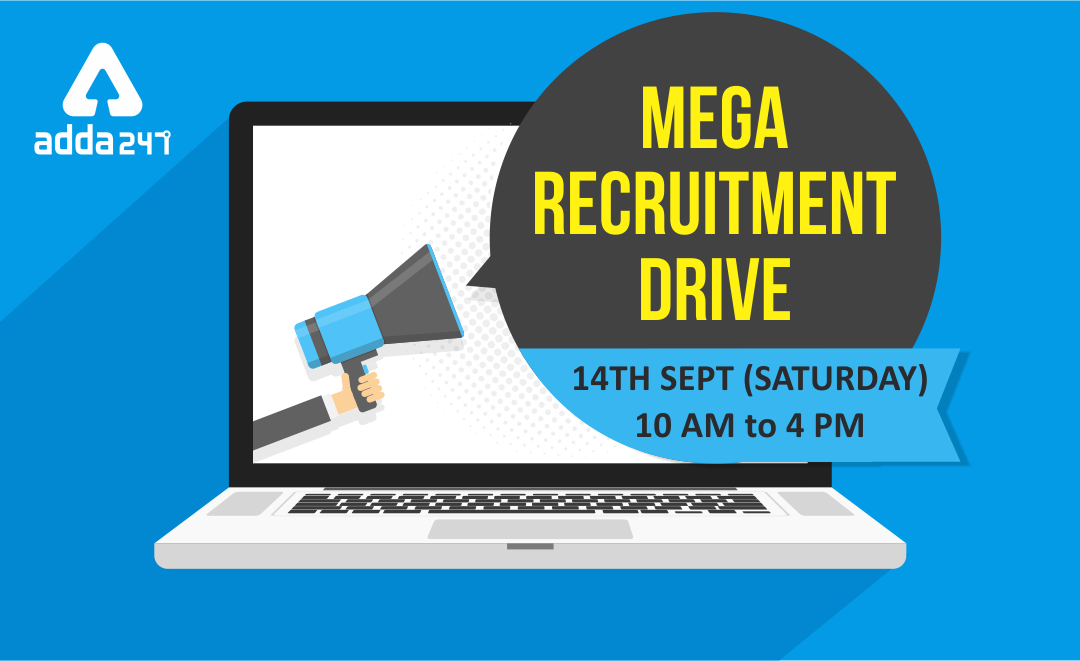 "We are Hiring, and working with us will provide you with a plethora of opportunities to explore your career with intrapersonal and interpersonal skills…"
We're always looking for people who can bring new perspectives and life experiences to our teams. If you're looking for a place that values your curiosity, passion, and desire to learn, if you're seeking colleagues who are big thinkers eager to take on fresh challenges as a team, then you're exactly what we are looking for.
CONTENT DEVELOPERS (Subject Experts)
Choose from the following subjects (any 1) :
Content Developer- SSC Exams
Quantitative Aptitude for SSC Exams
English Language for SSC Exams
GS for SSC Exams
Content Developer- Defence Exams
Maths for Defence Exams
English Language for Defence Exams
GS for Defence Exams
Technical [Mechanical, Electrical, Civil, Electronics, CS & IT]
How can you apply for this Mega Recruitment Drive?
This is a Walk-in Recruitment drive being conducted by Adda247 on 14th September, Saturday. You can visit our Gurugram office from 10 AM to 4PM. Please also email your updated CV to content.hiring@adda247.com Keep the subject of your email as – <Your Name> – Post you are applying for – <City you are from>
What will be in the recruitment process?
The recruitment process will include a test and/or interview(s) depending upon the profile you are applying for. Please also send your CV to us on content.hiring@adda247.com
What are the required documents that you should carry?
Please carry copies your updated CV along with passport size photograph.
Visit: 1005, 10th Floor, Tower- C, Unitech cyber park, Gurgaon Sector 39, Gurgaon – 122001, Near- Huda Metro Station
14th September, 10 AM to 4 PM