UP Police SI & ASI Syllabus 2020-21: Uttar Pradesh Police Recruitment & Promotion Board has released an official notice regarding the information related to the recruitment of candidates to the post of Sub Inspector and Assistant Sub Inspector. The number of vacancies for SI & ASI is 1329. The online application has begun on 1st June 2021 and the last date to apply is 15th July 2021.
Before appearing for any exam it is very important for candidates to have detailed information about the syllabus and the exam Pattern. The syllabus and exam pattern both help the candidates to start their preparation in an appropriate manner. The syllabus will clear their ideas of what to prepare, how to prepare. As the UP Police has declared a huge number of vacancies, the preparations for the same should begin as soon as possible. Here we are discussing the detailed syllabus of UP Police SI and ASI.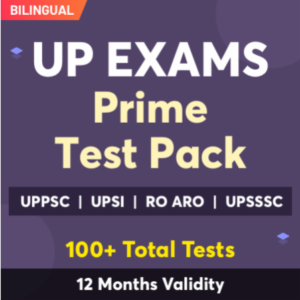 UP Police SI Syllabus
The UP Police SI written exam will consist of four different papers, namely; General Hindi, General Knowledge, Numerical & Mental Ability Test, and Mental Aptitude /Intelligence /Reasoning. The detailed UP Police SI syllabus and topics that have to be covered are given below.
The online examination will be objective type.
The exam will be of a total of 400 marks.
There is no negative marking for any wrong answer.
The test is bilingual i.e., Hindi and English language except for the General Hindi part.
General Hindi
This consists of 100 marks for 40 questions. This will include the following topics:
Hindi & Other Indian languages/ हिंदी और अन्य भारतीय भाषाएँ
Hindi Grammar/ हिंदी व्याकरण
Antonym, Synonym/एंटोनियम, पर्यायवाची
One word Substitution/एकार्थी शब्द
Comprehension
Tatasam and tadbhav/तत्सम एवं तदभव
वाक्यांशों के लिए शब्द निर्माण
लोकोक्तियाँ एवं मुहावरे
त्रुटि से सम्बंधित अनेकार्थी शब्द
वर्तनी
वाक्य संशोधन
कारक
लिंग
वचन
Register here for free study material for UP Police SI & ASI Recruitment 2021
Numerical & Mental Ability Test:
Numerical Ability Test
Number System
Simplification
HCF LCM
Use of Table & Graph
Decimal & Fraction
Compound and Simple Interest
Partnership
Profit & Loss, Discount
Time & Work, Distance
Ratio & Proportion
Percentage
Mensuration & Miscellaneous
Mental Ability Test 
Logical Diagrams
Symbol-Relationship Interpretation
Codification Perception Test
Word formation Test
Letter and number series
Word and alphabet
Analogy
 Common Sense Test
Letter and number coding
Direction sense Test
Logical interpretation of data
Forcefulness of argument
Determining implied meanings
Basic Law/ Constitution/ General Knowledge
Basic Law
Human Rights
Traffic Rules
National Security Issues
Principle of Crime Punishment
Right of Self Defence
General Knowledge about Law
General Knowledge about Indian Constitution
Aim of the Constitution
Fundamental Rights
Directive principles
Rules & Regulations of constitutional Amendments
All India Service
Information about social Law related to women children
Reservation of SC/ ST, Environment
Wild Life Conservation
General Knowledge
General Science
Award and Honours
Books and Authors
Current Affairs of National & International Importance
Indian Politics & Economics
Questions from the events that happen in daily life especially from the perspective of General Science.
Indian History: Focus will be on Knowledge of Financial, Social, Religious & Political Parties. Under the Indian Freedom Movement knowledge about Nature & Specialty of Indian Freedom Movement, Rise of nationalism & How we get Freedom is expected.
World Geography: General Knowledge will be tested about the Physical/ Ecology of India, Economical, Social, Demographic Issues.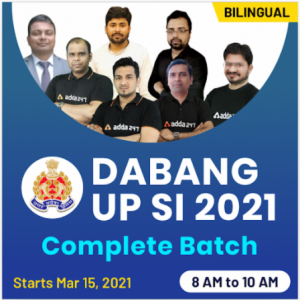 Mental Aptitude Test/ IQ Test/Reasoning
Mental Aptitude Test
Attitude towards the following:
Law and order
Communal harmony
Crime Control
Rule of law
Ability of Adaptability
Professional Information (Basic level)
Police System
Contemporary Police Issues & Law and order
Basic Law
Interest in Profession
Mental toughness
Sensitivity towards minorities and underprivileged
Gender sensitivity
Intelligence Quotient Test
Relationship and Analogy Test
Spotting out the dissimilar
Series Completion
Coding-Decoding
Direction Sense Test
Blood Relation
Problems based on the alphabet
Time sequence test
Venn Diagram and chart type test
Mathematical ability Test
Arranging in order
Reasoning
Visual memory
Discrimination
Analogies
Similarities
Differences
Space visualization
Observation, Relationship
Concepts
Arithmetical reasoning
Verbal and figure classification
Arithmetical number series
Abilities to deal with abstract ideas and symbols and their relationships
Arithmetical computations and other analytical functions
Problem-solving
Analysis and Judgment
Decision-making.
You may also like to read this:
UP Police SI & ASI Exam Pattern
UP Police SI & ASI Recruitment 2021 Out: 1329 Vacancies For SI & ASI