UP Elections Results 2022: Bhartiya Janta Party(BJP) has scripted history in Uttar Pradesh as it recollected supremacy and power for the 2nd tenure in India's most populous state of political importance. In the 403-member Uttar Pradesh Assembly, the BJP has won 255 seats, 53 more than the halfway mark of 202. Its allies Apna Dal(S) and Nishad Party clinched 12 and 6 seats respectively in the UP Elections Results 2022.
Indian National Congress(INC) just succeeded to conquest 2 seats, Mayawati's Bahujan Samaj Party (BSP) could only get 1 seat regardless of polling 12.88 per cent votes in the UP Elections Results 2022.
UP ELECTIONS RESULTS 2022: GRAPH OF VICTORY
UP ELECTIONS RESULTS 2022: PARTY WISE RESULTS
UP Elections Results 2022: Highlights
UP Elections Results 2022 Status For 403 out of 403 Constituencies
PARTY
WON
LEADING
TOTAL
Apna Dal (Soneylal)
12
0
12
Bahujan Samaj Party
1
0
1
Bharatiya Janata Party
255
0
255
Indian National Congress
2
0
2
Jansatta Dal Loktantrik
2
0
2
Nirbal Indian Shoshit Hamara Aam Dal
6
0
6
Rashtriya Lok Dal
8
0
8
Samajwadi Party
111
0
111
Suheldev Bharatiya Samaj Party
6
0
6
Total
403
0
403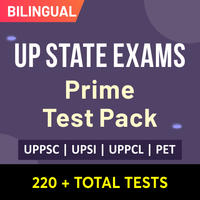 UP ELECTIONS RESULTS 2022: PERECENTAGE OF VOTE SHARE
In the UP Elections Results 2022, The BJP's vote stake rose to 41.29 % as compared to 39.67 %in the 2017 Assembly Elections.
The vote share of the Samajwadi Paty(SP) in the UP Elections Results 2022 increased from 21.82 % in 2017 to 32.06 %.
In Uttar Pradesh, the Sena had captured 0.03% votes approximately while NOTA has accumulated 0.69% votes.
According to the website of the Election Commission of India(ECI), the vote share of NOTA (none of the above) in the UP Elections Results 2022 stood at 0.69%, obscuring the vote share of Aam Admi Party(AAP) (0.35%) and Janta Dal United(JD-U) (0.11%).
BSP has obtained the third-highest vote share by bagging 12.9 per cent of the total votes polled in the state elections, according to the UP Elections Results 2022 figures.
The UP Assembly Elections were swept by the BJP for a straightforward 2nd term after it secured the highest 41.3 % vote share, followed by the Samajwadi Party with 32 per cent votes in the UP Elections Results 2022.
UP ELECTIONS RESULTS 2022: IMPORTANT HIGHLIGHTS
Uttar Pradesh Chief Minister Yogi Adityanath is set to become the 1st incumbent returning to power after serving a full term.
It will be the 1st time since 1985 that a ruling party has returned to power in Uttar Pradesh.
The UP polls are being perceived as an indicator of the national mood ahead of the 2024 general elections.
Yogi Adityanath is the 1st chief minister of state who returned to power after completing a five-year term.
It was after 37 years that a party retained power in Uttar Pradesh.
Yogi Adiyanath is the 1st Chief Minister in 15 years to have contested an assembly election.
Yogi Adityanath is also the 1st BJP chief minister to be re-elected for the 2nd
The Party's other three chief ministers – Kalyan Singh, Ram Prakash Gupta and Rajnath Singh could not return to power.
BJP's Anjula Singh Mahaur won the Hathras seat with a huge margin of 1,00,856 votes as he bagged 1,54655 votes while Bahujan Samaj Party's Sanjeev Kumar was got 53799 votes.
Deputy Chief Minister Keshav Prasad Maurya lost Sirathu to his Samajwadi Party opponent, Pallavi Patel, by a margin of 7,337 votes.
Minister of State for Parliamentary Affairs, and Rural Development, Anand Swaroop Shukla, was beaten by Samajwadi Party's Jai Prakash Anchal from Bairia constituency by 12,951 votes.
Sports Minister Upendra Tiwari lost the elections from Phephana constituency, losing to Samajwadi Party's Sangram Singh by a margin of 19,354 votes.
Cabinet Minister Rajendra Pratap Singh, popularly known as Moti Singh, also lost the elections from the Patti seat to Samajwadi Party's Ram Singh by a margin of 22,051 votes.
Sugarcane Minister Suresh Kumar Rana was defeated by Rashtriya Lok Dal's Ashraf Ali Khan by a margin of 10,806 votes in the Thana Bhawan Assembly.
Education Minister Satish Chandra lost to Samajwadi Party's Mata Prasad Pandey in Itwa by 1,662 votes.