Every year lakhs of aspirants appear in the various competitive exams conducted at the Central as well as State Levels but only a few candidates are able to clear them. With the passage of time, it is becoming extremely difficult to grab a government job due to less number of vacancies and the rising number of applicants. One of the most important thing which makes a difference between successful as well as unsuccessful candidates is the mock tests. After learning all the concepts it is extremely necessary for all the candidates to practice section-wise questions by attempting mock tests. By giving mocks, candidates will get to know the level of their preparation. Adda247 has launched a mega-test series sale 2022 which is live for two days i.e. 19th and 20th November 2022. Keep reading this article to check all the details related to the test series we are offering
Test Series Mega Sale 2022: Mocks Lagao Selection Pao
Attempting the mock tests on daily basis helps in improving the performance. Through mock tests, candidates gets to know the pattern of questions asked in the examination for which they are preparing for. Candidates who get nervous in the examination hall must give mock tests on daily basis to let out their fear of exam. Here we have provided below some of the reasons that why mock tests are necessary
By attempting mock tests, candidates will get to know what are the areas where they are lacking behind. Once you know that, then practice questions from the topics to improve your score
Giving Mock tests is a very effective way of revising the syllabus. While attempting the mocks, candidates gets a variety of questions which make them prepare to handle any kind of surprise element in the real examination.
Use Code:
TEST25
Test Series Live For 19th & 20th November 2022
When you regularly give the mock tests then you get to know what kind of questions should be skipped to score good marks in the exam.
To crack any competitive exam, there are two important keys i.e. speed and accuracy. When you solve questions on regular basis then automatically your speed gets increased.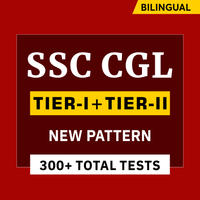 It is also important to use the time very efficiently as candidates are required to solve certain level of question within a time frame. The mocks tests helps in developing a habit of solving questions within a allotted time.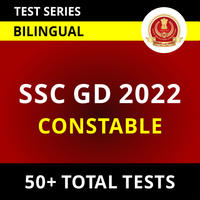 Mocks are like an actual exam. So when you solve enough mocks you will know what it is like in the actual exam. When you know how it would feel on 'D-Day' you will be more at ease. When you score well enough in marks you would also have confidence that you can do well in the actual exam too.