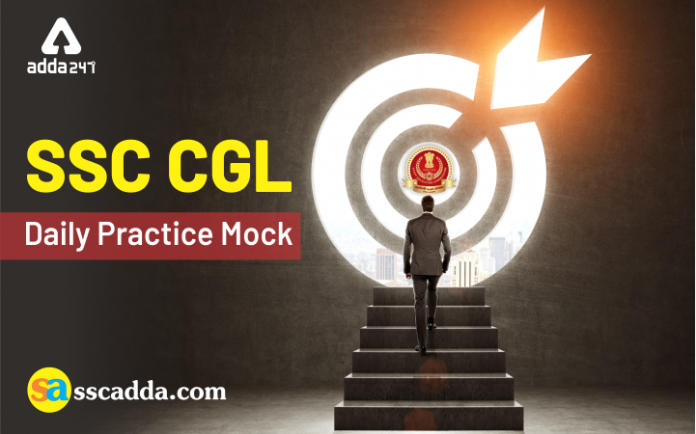 Dear Aspirants,

About Course:
Prepare for all SSC exams like SSC CGL,CHSL,CPO,Stenographer,MTS,Selection post and GD Constable etc from India's Best Teaching Educators!

About SSC ka Maha Pack:
SSC ka Maha Pack is a full-fledged course which incorporates all the essentials like Live online classes, Test series, Video courses, eBooks & countless unprecedented features that will help you excel in all the upcoming Teaching exams like SSC CGL,CHSL,CPO,Stenographer,MTS,Selection post and GD Constable etc

Includes:
You get access to:
200+ Hours of Live Classes

300+ Recorded Videos

500+ Total Tests

100+ Ebooks

Teacher's Class Notes/Slides.

Course Language
Classes: Hindi and English (Bilingual)
Study Material: English and Hindi
Tests: English and Hindi

Validity: 1 Month

Offer available for ADDA247 APP. Download the APP Now.
SSC Test Pack Online Test Series


1400+ Tests
Detailed Solutions and Analysis
Content by Expert Faculties
Validity
14 Months
1 Month
3 Months
BUY NOW
As you all know, SSC has confirmed that it will be conducting the SSC CGL 2018 exam on the dates mentioned before i.e. from 4th June to 19th June for Group B and C posts in various departments. You can not delay your preparation further and its high time that aspirants start taking mock tests to analyze their performance.
Adda247 has been constantly providing free study material including free quizzes, PDFs and videos to help you in preparing for the exam. In order to make sure your preparation is up to the mark, we are providing a Practice mock test for all our aspirants at free of cost. In this SSC CGL Practice mock, we will be compiling questions from each section so that you don't lag behind in any subject. 
Direction (1): Out of the four alternatives choose the one which can be substituted for the given words/sentence in the question.
Q1. An emolument over and above fixed salary
(a) Stowaway
(b) Perquisite
(c) Destitute
(d) Bottleneck
Q2. A partly enclosed coastal body of water with one or more rivers or streams flowing into it, with a free connection to the open sea is called as?
एक या एक से अधिक नदी या नदियों में बहने वाले पानी के आंशिक रूप से संलग्न तटीय भाग जिसका खुले समुद्र से मुक्त संबंध हो उसे क्या कहा जाता है?
(a) Strait/ जलडमरूमध्य
(b) Delta/ डेल्टा
(c) Estuary/ नदीमुख
(d) None of these/इनमें से कोई नहीं
Q3. 35 persons are engaged to complete a work in 60 days. After 32 days it is observed that only (2/5)th part of the work has been done. The number of more persons to be engaged to complete the remaining work in the said period is
35 व्यक्तियों को एक कार्य को 60 दिन में पूरा करना है. 32 दिन बाद यह पाया जाता है कि कार्य का केवल (2/5) भाग पूरा हुआ है. दिए गए समय के भीतर कार्य को पूरा करने के लिए कितने अधिक व्यक्तियों को कार्य पर लगाना होगा?
(a) 20
(b) 35
(c) 30
(d) 25
Q4. In the question, select the odd number pair from the given alternatives.
प्रश्न में, दिए गए विकल्पों में से विषम संख्या युग्म का चयन करें.
(a) 8 – 49
(b) 17 – 256
(c) 14 – 169
(d) 15 – 225
If you already have our Adda247 App, all you need to do is: Go to SSC section> Study Material> Subject-Wise Quizzes> Full-Length Tests > SSC CGL Daily Practice Mock
You may also like to read: