VITAMIN K (Phylloquinone)
SOURCE
Green leafy vegetables, soya beans. The human body can also produce Vitamin K through germs in the colon(part of small intestine).
FUNCTION
Helps blood clotting, prevent over bleeding
Maintains health of the liver
SYMPTOMS OF DEFICIENCY
Uncontrol bleeding from wounds due to clotting difficulty
SYMPTOMS OF EXCESS
Can lead to liver damage
VITAMIN E (Tocopherol)=Beauty Vitamin
It is also known as

Antisterility Vitamin.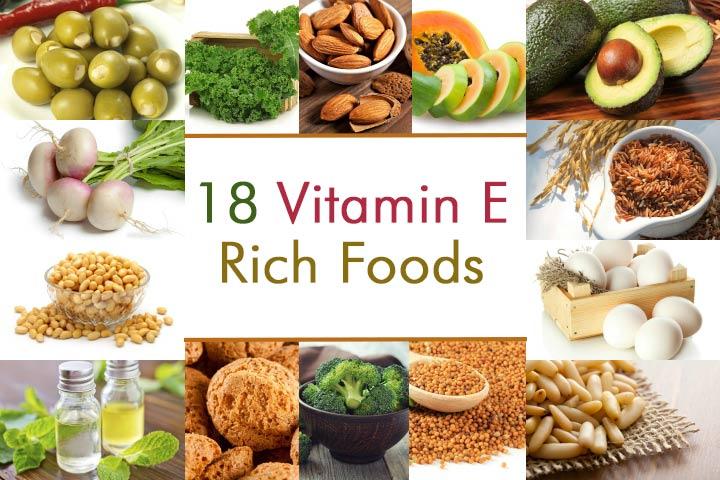 SOURCE
Green leafy vegetables, whole-wheat cereals, nuts, sprouts, egg yolk
FUNCTION
Maintains normal conditions of cells, and healthy skin and tissues
Protects red blood cells
Antioxidation
Enhance immunity
SYMPTOMS OF DEFICIENCY
New born infants:

haemolytic anaemia
SYMPTOMS OF EXCESS
Low thyroxine level

Fertility Desease

Headache, dizziness, fatigue

Stomach discomfort, poor appetite
VITAMIN D (C

alciferol

)

=(Sunhine Vitamin)
SOURCE
Egg yolk, liver, cod liver oil, fish. Our skins also produces Vitamin D when exposed to sunlight
FUNCTION
Helps body absorb and utilize calcium and phosphorus, so as to maintain bones, teeth and brain healthy
Maintains normal calcium level in blood
SYMPTOMS OF DEFICIENCY
Children:

rickets

Adults: Osteomalacia, Osteoporosis
SYMPTOMS OF EXCESS
Calcified cartilage
High calcium level in the blood causes abnormal heart beat and damage to organs such as kidneys
Vomiting, diarrhea
Sore eyes
Itchy skin
VITAMIN A (Retinol)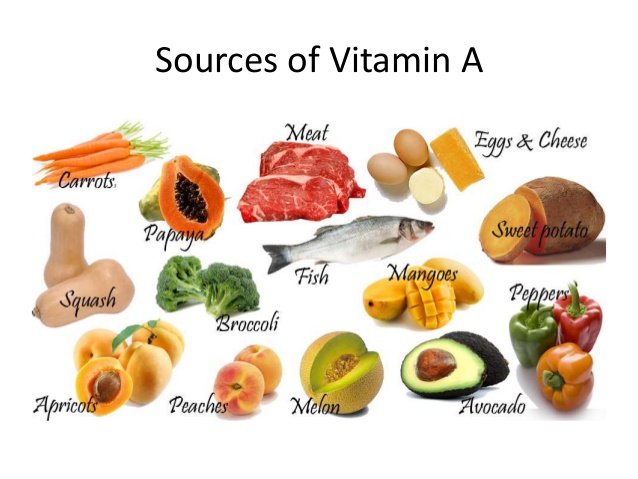 SOURCE
Dairy products, cod liver oil,liver, dark green and yellow vegetables and fruits
FUNCTION
Maintains eye health
Promotes growth and development, maintains healthy bones and teeth
Enhances the protection and regeneration of cells and mucous membrane
Maintains healthy respiratory and intestinal tracts
Maintain healthy hair, nails and skin
SYMPTOMS OF DEFICIENCY
Night blindness

, dry eyes
Dry skin
Stomach discomfort
Poor growth
Weak bones and teeth
SYMPTOMS OF EXCESS
Dry, scaly, peeling, and itchy skin, rash
Hair loss
Poor appetite, fatigue
Vomiting, stomach discomfort
Liver injury
Headache, bone pain
Nervousness, irritability
VITAMIN B
VITAMIN
B1 (Thymine)
sprouts, yeast
Desease
Beri-beri


VITAMIN B2 (Ryboflabin)
SOURCE
sprout, present in cow's milk(yellowish)
Desease
Cheilosis, ulceration
VITAMIN
B6 (Pyridoxine)
FUNCTION
It is responsible for rememeber dreams.
SYMPTOMS OF DEFICIENCY
Anaemia
Nervousness,
insomnia,
depression
Muscle cramps
VITAMIN C (Ascorbic acid)


Citrus fruits(orange,grapefruit,lemon),strawberry,black current,kiwi fruit, tomato, green leafy vegetables, green pepper


FUNCTION
Helps synthesize collagen; promotes the growth and repair of cells, gum, teeth, blood vessels and bones
Helps healing after operation and injury
Helps calcium and iron absorption
Enhances immunity
SYMPTOMS OF DEFICIENCY
Scurvy

Gum

inflammation and bleeding, fall of teeth

Susceptibility to skin bleeding, burst of capillary vessels

Weakness, fatigue

Bone pain, swollen and aching joints
SYMPTOMS OF EXCESS
Abdominal pain

Diarrhea

Kidney stone
In smokers and drinkers vitamin C is absent.