This from of exploitation was a peculiar feature of British colonial rule. In this sphere, major share of wealth earned by the British in India through various means was exported to England, depriving India of its profits. This accounted for home charge which were due from India to England on account of interest on debt, charges for civil administration, military administration, costs of army training, transport and campaigns outside India, besides charge on Indian finance, stores, guaranteed railways and irrigation works.
The plunder of this nature began from Bengal when British acquired Diwani rights. The profits made from duty free inland trade and the surplus from Diwani revenues were used to purchase Indian goods for export purpose. These purchases were called 'investments'. This type of income accounted for nearly 6 million pounds between
1758 and 1765
, which in fact was more than four times the total land revenue collection of the
Nawab of Bengal in 1765.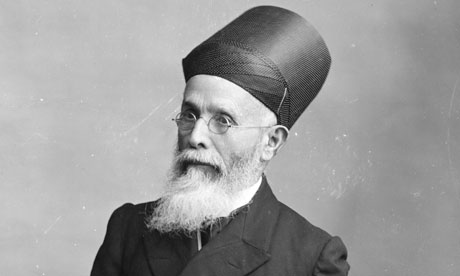 In addition to these extracts, there were other charges of the army such as rewards, pensions and gratitudes which had to be paid every year. It is said that the pensions payable to the retired military officers amounted to almost half the salt tax gathered from the whole of India. The other cause of drain was the exchange rules fixed by the British government for India. Through this, India lost a lot of money. Large portion of the salaries received by the British officers in India was also sent by them out of India. There were also European and English traders, capitalists, planters, ship- wners, gold-miners, etc. who remitted every year huge amounts.
William Digby
calculated the total drain up to the end of 19th century and put it at 60,080 million pounds. The burden of home remittances became much more
intensified in the 20th century absorbing even larger quantities of the productive resources of Indian people. In fact, the British capital invested in India was in reality first raised in India by the plunder of the Indian people.There were loud protests against this colossal drain of wealth from India. It took a concrete shape
in the writing of
Dadabhai Naoroji,
who led a bitter attack against the drain of wealth.