SSC MTS 2018-19 is to be conducted from 2nd August to 27th September 2019. Today, in this Quantitative Aptitude quiz we are providing quantitative aptitude practice Questions with detailed Solutions to make your practice effective for quantitative aptitude Section for SSC MTS 2018-19 Exam. Attempt this quiz and prepare yourself flawlessly. We wish you good luck for all the upcoming Exams.
Q1. Which is the largest of the following fractions?
निम्नलिखित में से सबसे बड़ा भिन्न कौन सा है?
2/3, 3/5, 8/11, 7/9, 11/17
(a) 2/3
(b) 11/17
(c) 7/9
(d) 3/5
S1. Ans.(c)
Sol.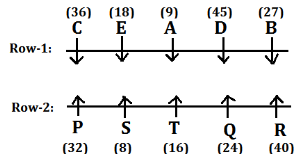 Q2. Which one of the group is in descending order?
कौन सा समूह अवरोही क्रम में है?
(a) 7/12, 9/17, 13/24
(b) 13/24, 9/17, 7/12
(c) 9/17, 13/24, 7/12
(d) 7/12, 13/24, 9/17
S2. Ans.(d)
Sol.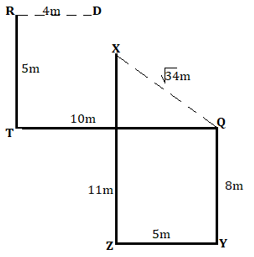 Q3. 1 1/2+11 1/2+111 1/2+1111 1/2+11111 1/2= ?
(a) 123471/2
(b) 123461/2
(c) 123451/2
(d) 123441/2
S3. Ans.(a)
Sol.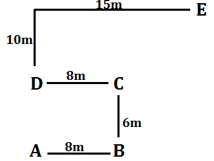 Q4. 3 1/3+33 1/3+333 1/3+3333 1/3+33333 1/3= ?
(a) 370312/3
(b) 370371/3
(c) 370362/3
(d) 370321/3
S4. Ans.(c)
Sol.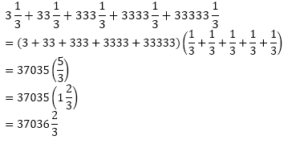 Q5. 1/6+1/12+1/20+1/30+1/42+1/56+1/72= ?
(a) 5/18
(b) 7/18
(c) 11/18
(d) 13/18
S5. Ans.(b)
Sol.

Q6. The weight of a container completely filled with water is 2.25 kg. The container weights 0.77 kg when its 0.2 part is filled with water. The weight (in kg) of the container when 0.4 part of its is filled with water, is
पूरी तरह से पानी से भरे कंटेनर का वजन 2.25 किलोग्राम है। जब इसका 0.2 हिस्सा पानी से भरा होता है तो कंटेनर का वजन 0.77 किग्रा है । कंटेनर का वजन (किलो में) जब इसका 0.4 हिस्सा पानी से भरा होगा है, तो कंटेनर का वजन क्या होगा?
(a) 0.40
(b) 1.14
(c) 0.74
(d) 1.88
S6. Ans.(b)
Sol.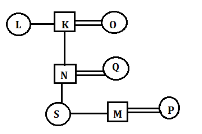 Q7. If the students of a class can be grouped exactly into 6 or 8 or 10, then the minimum number of students in the class must be
यदि कक्षा के छात्रों को ठीक 6 या 8 या 10 में समूहीकृत किया जा सकता है, तो कक्षा में छात्रों की न्यूनतम संख्या क्या होना चाहिए?
(a) 60
(b) 120
(c) 180
(d) 240
S7. Ans.(b)
Sol. L.C.M of (6, 8, 10)
⇒ 120
Q8. A milk vendor has 21 l of cow milk, 42 l of toned milk and 63 l of double toned milk. If he wants to pack them in cans, so that each can contains same number of litres of milk and does not want to mix any two kinds of milk in a can, then the least number of cans required as
एक दूध विक्रेता के पास 21 लीटर गाय का दूध है, 42 लीटर टोनड दूध और 63 लीटर डबल टोनड दूध है. अगर वह उन्हें कैन में पैक करना चाहता है, ताकि प्रत्येक कैन में दूध की लीटर की संख्या समान है और किसी भी दो प्रकार के दूध को एक कैन में मिश्रण नहीं करना चाहता है, तो कम से कम कितने कैन की आवश्यकता होगी?
(a) 3
(b) 6
(c) 9
(d) 12
S8. Ans. (b)
Sol.
= H.C.F of (21, 42, 63) l
⇒ 21
Least number of cans required = 1+2+3 = 6
Q9. 40 litres of a mixture of milk and water contains 10% of water, the water to be added, to make the water content 20% in the new mixture is:
दूध और पानी के 40 लीटर मिश्रण में 10% पानी है, नए मिश्रण में पानी को 20% बनाने के लिए कितना पानी मिलाया जाना चाहिए:
(a) 6 litres/ लीटर
(b) 6.5 litres/ लीटर
(c) 5.5 litres/ लीटर
(d) 5 litres/ लीटर
S9. Ans.(d)
Sol.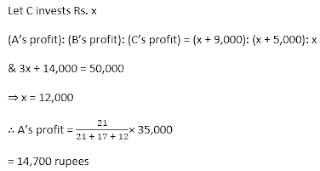 Q10. How much pure alcohol has to be added to 400 ml of a solution containing 15% of alcohol to change the concentration of alcohol in the mixture to 32%?
मिश्रण में अल्कोहल की एकाग्रता को 32% तक बदलने के लिए 15% शराब युक्त समाधान के 400 मिलीलीटर में कितना शुद्ध अल्कोहल मिलाया जाना चाहिए?
(a) 60 ml
(b) 100 ml
(c) 128 ml
(d) 68 ml
S10. Ans.(b)
Sol.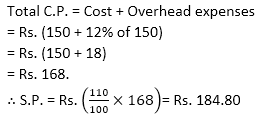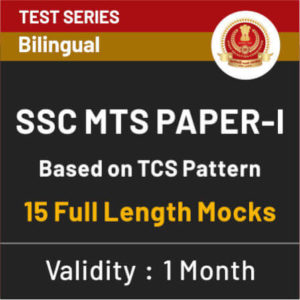 You may also like to read: