SSC Descriptive Paper For SSC CHSL Tier 2 Exam
Hello Students,
SSC CHSL Tier I and  SSC CGL Tier-II are over now and everybody is looking forward to the Tier 2 & Tier 3 respectively. In a nutshell, just start preparing for the descriptive exams that contain Essays, and letters. Considering the importance of the descriptive exam, we are providing a Formal Letter to let you know about the proper format and body content of the Formal Letter on an important topic. Those who are in need of proper guidance and don't want to miss the opportunity to get the job they are longing for and are determined about must go through this. We wish the best wishes to all the aspirants out.

Imagine you are Pragati, write a letter of complaint to the S.D.O. (Electricity) against the frequent breakdown of electricity in your locality.
House No. 45
Sohini Market, Govind Nagar
Punjab
December 14, 2017
The S.D.O (Electricity)
P.S.E.B (Punjab State Electricity Board)
Punjab
Subject: Complaint against the frequent breakdown of electricity in Sohini Market Area.
Sir,
I would like to draw your kind attention towards the frequent breakdown of electricity in Sohini Market Area. The low voltage and frequent tripping of electricity in this area have become almost a daily routine. Except for two hours daily electricity cut off, frequent spasmodic breakdown of electricity is simply nightmarish. At night one is left halfway through the meals at the dining table. During the day, there is no relief, no comforts and no protection from the sultry weather.
Besides this, a low voltage of electricity has damaged electric lamps, tubes and other electric appliances. Many times complaints have been lodged with your office but no permanent solution to this menace has been found. There is always some defect in wires or in the transformer. These are in a need to be replaced. Only then the proper supply of electricity can be restored to this locality.
I hope you will look into the matter at the earliest and redress our grievance.
Thanking you,
Yours faithfully
Pragati
Important Links: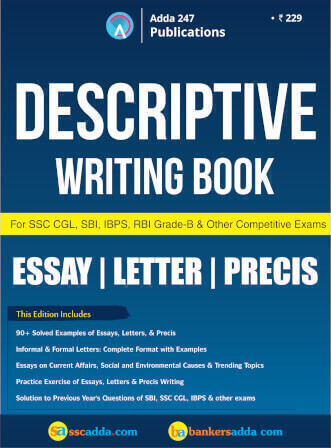 Watch: SSC CGL, CPO 2019 | Maths Ki Pathshala 2.0 | Saturday @8 AM