Dear Aspirants,
SSC CPO 2019 exam will be held from 11th to 13th December 2019 for the recruitment of inspectors and assistant sub-inspectors in various police departments. The SSC CPO recruitment process consists of various stages to segregate the eligible aspirants from the rest. The process includes Paper I, Physical test, Paper 2 and medical examination. To get the reputed job and work in the police department, one needs to practice enough to pass all the stages.
Prepare For SSC CPO 2019 With Adda247
Practice is the ultimate key to ace any exam with flying colours. Studying from the right study material and then appearing for mock tests is the ideal strategy for exam preparation. To help the aspirants with the upcoming CPO exam, Adda247 is providing Test series and Books kit that will make sure you get success in the exam. Check out the details given below and buy according to your preference.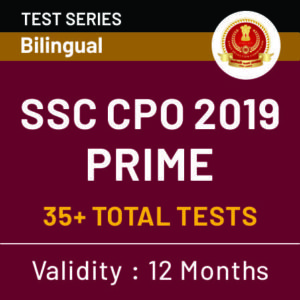 Package Includes:
-15 Full-Length Mocks of Tier I
-10 Full Length Mocks of Tier II
-11 Previous Year Mocks of 2018-19 Tier I
Available at Rs 599. BUY HERE
Validity: 12 Months

Package Includes:
-15 Full-Length Mocks
Available at Rs 399. BUY HERE
Validity: 12 Months

The SSC CPO books kit includes the latest pattern based and updated Books of all the subjects required to ace the SSC CPO 2019 exam. It consists of 5 printed books containing a total of 15100+ Multiple Choice Questions with 100% solutions, Includes the Previous Year Questions, 3 Levels of Exercises (for thorough practice). In GA, detailed theories on Physics, Chemistry, Biology, History, Geography, Polity and Economics are provided.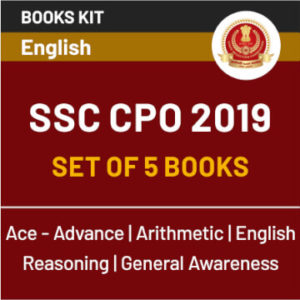 5 Printed Edition Books by Adda247
– Ace Reasoning
– ACE Arithmetic (Quant)
– ACE Advance (Quant)
– ACE English
– Ace General Awareness
Available at Rs 1,049. BUY HERE