SSC CHSL DEO Salary 2022: Staff Selection Commission conducts Combined Higher Secondary level examination for recruiting 10th and 12th Pass candidates on different posts of central government like Lower divisional clerk, postal assistant, data entry operator, and data entry operator grade 'A'. SSC CHSL 2022 notification was released by the Commission on 1st February 2022 at its official website, before applying to the recruitment an aspirant must find out about the post available for the recruitment like salary structure, career growth, etc. Many aspirants who want to apply for the recruitment this year, must be wondering what is the salary, perks, and allowances provided to the candidate after getting selected as Data Entry Operator in the government department. Through this post, we will try to clear all your doubts regarding SSC CHSL DEO Salary 2022.
SSC CHSL DEO Salary 2022: Overview
Staff Selection Commission is about to release SSC CHSL 2022 Notification on their official website i.e.ssc.nic.in. Every year SSC releases more than 4000 vacancies for this recruitment examination. This is a great opportunity for the young aspirants who are 10th and 12th pass and have a desire to serve under different Ministries/ Departments/ Organizations of the Government of India. In the table provided below, you can check important information regarding notification.
Name of the Organization
Staff Selection Commission
Name of Exam
Combined Higher Secondary Level (CHSL, 10+2) 2022
Post
LDC, DEO, Court Clerk, Junior Secretariat Assistant, Postal Assistant, Sorting Assistant
Vacancies
Yet to be released
Notification Release Date
1st February 2022 Tentative
Selection Process

Objective Multiple Choice
Descriptive Paper in English/Hindi
Skill Test /Computer Proficiency test

Official Website
www.ssc.nic.in
SSC CHSL DEO Salary 2022: Salary Structure
A Data Entry Operator gets appointed in the pay band Level 4 on the pay scale of  Rs. 25,500-81,100 and in the pay band Level 5 for which the pay scale is Rs 29,200-92,300 with different perks decided by the central government like house rent allowance, transport allowance, dearness allowance, leave travel concession, and other allowance applicable to the post. In the table below, we have provided the in-hand salary of a newly appointed data entry operator.
| Criteria | City X | City Y | City Z |
| --- | --- | --- | --- |
| Payscale | Rs. 25,500 – 81,100 | Rs. 25,500 – 81,100 | Rs. 25,500 – 81,100 |
| Grade Pay | 2400 | 2400 | 2400 |
| Basic pay | Rs. 25,500 | Rs. 25,500 | Rs. 25,500 |
| HRA (depending on the city) | 27%= 6,885 | 18%= 4590 | 9%= 2295 |
| DA (Current- 31%) | 7,905 |  7,905 | 7,905 |
| Travel Allowance | 3600 | 1800 | 1800 |
| Gross Salary Range (Approx) | 46290 | 42195 | 39 |
| Deductions (Approx) | ~3000 | ~3000 | ~3000 |
| Approx In-Hand Salary | ~43290 | ~39195 | ~34,245 |
Click here to check SSC CHSL Salary for other posts
SSC CHSL DEO Salary 2022: Perks & Allowances
Apart from basic pay central government offers various perks and allowances to its employees after getting selected through the SSC CHSL examination on the post of Data Entry Operator. We are providing the list of perks and allowance which are added to the basic pay of the Data Entry Operator.
House Rent Allowance: House rent allowance will be decided according to the city in which a DEO is posted. There are 3 different categories of cities, according to which House rent is decided. Candidates can check the percentage for basic pay added to the salary according to the city.

@ 27% of Basic pay for X category of cities
@ 18% of Basic Pay for Y category of cities
@ 9% of Basic Pay for Z category of cities

Transport Allowance
The transport allowance is given to cater to the daily traveling needs of the employee. The Employees posted in the X category cities will get Rs.3600 as TA whereas the Employees posted at all other places will get Rs.1800 as TA.
Dearness Allowance
The Dearness Allowance is a cost of living adjustment allowance and is currently 31% Of basic Pay under the 7th Pay Commission. 
LTC (Leave Travel Concession)
The leave travel concession is the allowance that the Central Government employees receive for travel to their hometown or other parts of the country.
Other Allowances
Apart from the mentioned benefits, there is job stability, security, and a peaceful environment to work as an SSC CHSL employee.
SSC CHSL DEO Salary 2022: Job Profile & Career Growth
Job Profile
After getting selected as a data entry operator, the government expects its employee to handle job responsibilities provided below for the department.
DEO handles work related to typing and data entry.
DEO will maintain data and make regular entries into the database.
Preparation of reports on computer
Maintain a record of important files and enter details
SSC CHSL Career Growth & Promotions: Data Entry Operator (DEO)
Data Entry Operator
⇓
Data Entry Operator Grade B
⇓
Data Entry Operator Grade C
⇓
Data Entry Operator Grade F
A departmental exam known as SAS is conducted by SSC for giving promotion to a data entry operator. If the person doesn't appear for the SAS  exam, there is a promotion directly after every 8 years of service.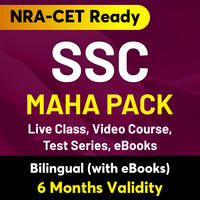 SSC CHSL DEO Salary 2022: FAQS
Q.What is SSC CHSL DEO's salary?
The candidates selected as DEO will work in the pay band of LVL 4 for which the salary structure is 25500-81100.
Q.What is the job profile of SSC CHSL DEO?
Aspirant selected as DEO will have to handle tying work in the department
Q.On which date SSC will release CHSL 2022 notification?
SSC released CHSL notification on 1st Feb 2022.