SSC CHSL Result: SSC has released the SSC CHSL Final Marks on the official site ssc.nic.in on 17th May 2022. The SSC CHSL Final Result was declared on 10th May 2022. SSC CHSL 2019 Skill Test Result was declared by the Commission on 28.02.2022, wherein 13,088 candidates were qualified to appear in Document Verification. The candidates can now check their final marks from the official website as well as from the direct link provided below.
No. of shortlisted Candidates in Document Verification-> 4684
Candidates must bookmark the page to get the latest updates regarding the SSC CHSL results. Check the details below. 
SSC CHSL 2018 Final Result
30th September 2021 (Available)
SSC CHSL 2019 Tier 2 Result
30th September 2021 (Available)
SSC CHSL 2020 Tier 1 Result
27th October 2021(Available)
SSC CHSL 2020 Tier 1 Result

(Revised Result)

3rd January 2022 (Available)
SSC CHSL 2019 Skill Test Result
28th February 2022 (Available)
SSC CHSL 2019 Final Result

[NEW]

10th May 2022 (Available)
SSC CHSL 2019 Final Marks Status

[NEW]

17th May 2022 (Available)
Detailed marks of the selected and non-selected candidates are now uploaded on the website of the Commission. This facility is available from 17.05.2022 to 04.06.2022. Candidates can check their individual's marks by using their Registration No. and registered password and click on Result/Marks tab on the candidate dashboard.
Click here to check SSC CHSL Final Marks 2019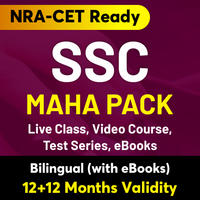 Let's have a look at SSC CHSL Tier 1 2020-21 Result: 
Staff Selection Commission (SSC) was successfully conducted the SSC CHSL exam from 12, 13, 15, 16, & 19th April 2021 and 4, 5, 6, 9, 10, 11 & 12th August 2021 in the Computer Based Mode at various centers all over the country.
Exam
SSC CHSL 2020-21
SSC CHSL Tier 1 Exam Date
12.04.2021 to 19.04.2021 and from 04.08.2021 to
12.08.2021 (12 days)
SSC CHSL Tier 1 Result Date
27th October 2021
SSC CHSL Tier 1 Revised Result Date
3rd January 2022
No. Of Candidates qualified in Tier-1
45,480 
Important Dates for SSC CHSL Result 2021-2022:
SSC CHSL 2020 Important Dates
Events
Dates
SSC CHSL Notification Date
6th November 2020
SSC CHSL Online Form submission Start
6th November 2020
Last Date to Submit CHSL Application
15th December 2020
SSC CHSL Tier 1 Exam Dates
12, 13, 15, 16, & 19th April, 2021 and 4, 5, 6, 9, 10, 11 & 12th August, 2021
SSC CHSL Tier-1 Answer Key
20th August 2021
SSC CHSL Tier-1 Result
27th October 2021 [Revised Result Released on 3rd January 2022]
SSC CHSL Exam Date 2021 (Tier-2)
09th January 2022
Click here to register yourself for SSC CHSL Tier 2 free study material
SSC CHSL 2019 Skill Test Result: Download Link
Staff Selection Commission has released the SSC CHSL 2019 Skill Test result on the official website. The candidates who appeared for the Skill Test can download the Result PDF from the direct link provided below. A total number of 28,508 candidates were shortlisted for appearing in Typing Test (Skill Test) only. The commission has uploaded the percentage on the official website on 9th March 2022. The candidates can check their percentage by login, using their registration number and password till 31st March 2022.
Click here to check the SSC CHSL Skill Test 2019 Marks Status 
Steps to download SSC CHSL Result
Visit the official website of SSC CHSL Result at ssc.nic.in

Click on 'Combined Higher Secondary Level (10+2) Examination – Declaration of Result'

Click on the link for CHSL 2021 results.

 The result will be displayed on the screen

Take a printout and download on your computer.
SSC CHSL Result 2021-2022 Exam Selection Process
Candidates must qualify for each stage of the recruitment process to be eligible for the final appointment. The stage-wise criteria for selection are depicted below.
| Tier | Type | Mode |
| --- | --- | --- |
| Tier – I | Objective Multiple Choice | Computer-Based (online) |
| Tier – II | Descriptive Paper in English/Hindi | Pen and Paper mode |
| Tier – III | Skill Test/Typing Test | Wherever Applicable |
SSC CHSL Tier 1 Result Details 
SSC CHSL Tier 1 is the first stage for selection to various group C and D posts. You must clear the required cut-off to get into the next stage i.e. Tier 2 exam. Check out the exam pattern for CHSL Tier 1 consisting of 4 subjects.
Section
Subject
No of Questions
Max Marks
Exam Duration
1
General Intelligence
25
50
60 minutes
2
General Awareness
25
50
3
Quantitative Aptitude
(Basic Arithmetic Skill)
25
50
4
English Language
(Basic Knowledge)
25
50
Total
100
200
In SSC CHSL Tier 2 Exam 2019-20, candidates will be facing a descriptive paper designed to test the written skills of the candidates in English/Hindi. Candidates will be experimenting with their writing skills to score marks and find a place in the final merit. Tier 2 would comprise writing of an Essay of 200-250 words and Letter/Application writing of approximately 150-200 words. The performance in Tier-2 would be included in preparing the final merit.
SSC CHSL Tier 3 Result 
The next round comprises of skill test/typing test examination. Skill Test/ Typing Test for the qualified candidates will be conducted on computers provided by the Commission or its authorized agency. The location for three would be the cities where the regional offices are located or might change if the commission decides to relocate. Tier 3 or the skill test is a mandatory round. Clearing this round is challenging as this tests the candidate's skills of a becoming data operator. No mercy is shown to any candidate on any grounds. A candidate cannot skip this round. On the basis of the combined performance of the candidate in tier-I and II exams subject to scoring a minimum 33 percent marks in the Tier-II exam, candidates are called to appear for the SSC CHSL Tier-III exam. The tier-III exam is qualifying in nature. Candidates who clear the Tier-III exam will be finally called for document verification. The final allocation of candidates in different posts is done on the basis of their merit position and the option exercised by them during document verification. 
The candidate willing to clear this round must have strong tying speed in both English and Hindi. The "Speed of 8000 key depressions per hour on a computer" will be adjusted on the basis of the correct entry of words/ key depressions as per the given passage. The duration of the Test is about 15 (Fifteen) minutes. The printed matter in English containing about 2000-2200 key-depressions would be given to each candidate who would type the same in the given time period. 
Though it is essential for every candidate to have a sound knowledge about both the languages but while they appear for the typing test they are given a choice to choose one language i.e. Hindi or English.
SSC CHSL Result – Frequently Asked Questions-FAQs
Q. What is the total number of vacancies offered this year?
Ans: The total number of vacancies for SSC CHSL this year is 4893.
Q. From where shall can I download my SSC CHSL Result?
Ans: You can download your SSC CHSL Result from the official website of SSC- ssc.nic.in
Q. How many Tiers are there in the SSC CHSL Exam?
Ans: In order to successfully qualify for the SSC CHSL Post the candidates are required to clear 3 Tiers.
SSC CHSL Recruitment: Exam Pattern For SSC CHSL Tier 3

Are you looking for free study material for SSC CHSL Exam? Click here to register