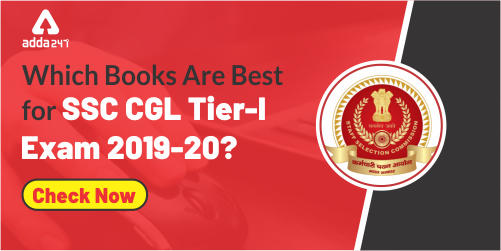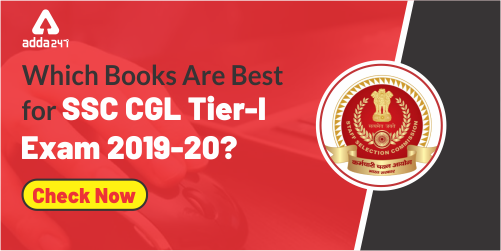 | Updated On February 27th, 2020 at 05:10 pm
 SSC CGL Preparation Books:
One of the golden opportunity for government job aspirants, SSC CGL 2019-20, is knocking at your door and one must prepare oneself with full might to ace this exam. Are you confused about the books useful in SSC CGL books for preparation? Are you looking for the best books for SSC CGL from which you can study? The options are numerous in the market but which one is the right choice for you? This post will answer all your queries related to the books required for the SSC CGL 2020 exam.
SSC CGL Tier 1 consists of 4 subjects namely General Intelligence and Reasoning, General Awareness, Quantitative Aptitude and English Comprehension comprising for a total of 100 questions for 100 marks. The sections can be cleared only by thorough preparation and right practice.
Books are the best way to learn and remember things required to crack the exam. The below points put light on why one should prepare from books:
You can get theoretical knowledge about each subject and every topic in detail.
It helps you learn the topics and remember the same thoroughly.
Covers the entire syllabus in detail.
Helps you to strengthen your weaker areas
You can make notes & revise at the time of the exam
SSC CGL Syllabus 2019-20
SSC CGL Exam Pattern 2019-20
We are providing you with the subject wise list of books that can be bought for complete preparation. The link to buy the same is available at the end. Now get 40% off on the books given below by using the code ADDA40. 
Adda247 Arithmetic (Quant) Book for SSC CGL, CHSL, CPO available in English & Hindi at just Rs 399
Adda247 Advance Maths Book for SSC CGL, CHSL, CPO available in English & Hindi at just Rs 399
Adda247 The Cracker Practice Book for Algebra and Number System (In English) at just Rs 299
Adda247 The Cracker Practice Book for Geometry (In English Printed Edition) at just Rs 299
Adda247 The Cracker Practice Book for Mensuration (In English Printed Edition) at just Rs 299
Adda247 The Cracker Practice Book for Trigonometry and Height & Distance (In English Printed Edition) at just Rs 299
To get access to all the above books, click here
Adda247 SSC General Awareness Book for SSC CGL, CHSL, CPO, and Other Govt. Exams (English/ Hindi Printed Edition) at just Rs 499
To get access to all the above books, click here
Adda247 English Language Book for SSC CGL, CHSL, CPO, and Other Govt. Exams (English Printed Edition) at just Rs 399
To get access to all the above books, click here
Adda247 SSC Reasoning Book for SSC CGL, CHSL, CPO, and Other Govt. Exams (English/Hindi Printed Edition) at just Rs 325
To get access to all the above books, click here
The Cracker SSC CGL Tier 1 Practice Papers Book (In English Printed Edition) by Adda247 at just Rs 379
To get access to all the above books, click here
Adda247 SSC CGL Tier-I Book Kit (English Printed Edition) at just Rs 1499 comprising MCQs, 3 levels exercise, previous year questions, etc
Adda247 SSC CGL Tier-I Book Kit (Hindi Printed Edition) at just Rs 1499 comprising MCQs, 3 levels exercise, previous year questions, etc
To get access to all the above books, click here