Sarkari Result 2021: What are the various Sarkari result exams conducted by the government of India? We are here to provide you with the latest information regarding the Sarkari Result 2021. Many people from different areas of the country aspire to get a Sarkari job and work under the government. In order to know about all the Sarkari exams, you must tune into a portal that is providing all the necessary information regarding the Sarkari result and exams. In this post, you will get updates about the daily government jobs, Sarkari results, admit cards, cut-offs, syllabus, exam pattern, selection process, the result of all exams, schedule of सरकारी रिजल्ट, the application process, and the strategy to get a Sarkari job in 2021.
SSC ADDA has always made sure to be the first one to provide the necessary information for all aspirants. We will provide everything you need to know. If you are looking for Sarkari result 2021, then you should surely bookmark this page as we offer you detailed information on different upcoming Government job exams and also other information related to it so that you do not have to go anywhere else. The official notification,eligiblity criteria, admit card, exam dates, exam pattern, syllabus, and the steps to apply for the recruitment process are also provided for that particular recruitment. The result links with pdfs and everything related to the Sarkari result will be shared in real-time. This page is a useful point to get all the information about exam results. National, State, and Central Govt exam results are provided. The Sarkari Result page gives the details of the government exams.
Sarkari Results 2021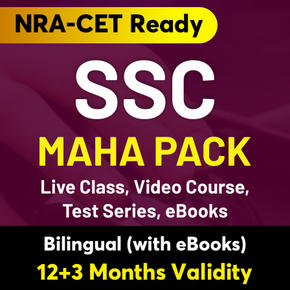 What is Sarkari result 2021? 
Sarkari result 2021 is a section of this page, a platform useful for all government job seekers. Every year, lakhs of students and young aspirants apply for job vacancies for various posts. Sarkari Result 2020 page will make sure you get all the information useful for the exam at your fingertips. Sarkari means government. It is the dream of many aspirants to get a Sarkari job at the top-level post of the government. Various exams by reputed organizations such as Staff Selection Commission (SSC), Union Public Service Commission (UPSC), Railway Recruitment Board (RRB), State Boards, Institute of Banking Personnel Selection (IBPS), State Bank of India (SBI), Reserve Bank of India (RBI), Central Board of Secondary Education (FBI), Food Corporation of India (FCI), etc are conducted by the government. Sarkari's result will be beneficial to you in providing all the latest information about the examination process of the government. You just need to tune in to this page and get the official information you need to know.
Sarkari Result 2021 Jobs
On the Sarkari result page, you need not worry about the exam or job detail. If you are a fresher in the field of government job exams, you must know all the exams covered by the government. The exams are conducted by the organizing body as given below. Take a look at the major recruitment organizations responsible for conduction and managing the government job exams.
Staff Selection Commission (SSC)
Railway Recruitment Board (RRB)
Institute of Banking Personnel Selection (IBPS)
State Bank of India (SBI),
Reserve Bank of India (RBI)
Union Public Service Commission (UPSC).
Uttar Pradesh Public Service Commission (UPPSC).
Central Board of Secondary Education (FBI),
Food Corporation of India (FCI)
National Defense Academy Examination (NDA)
Combined Defense Services Examination (CDS)
Delhi Subordinate Services Selection Board (DSSSB)
Bihar Staff Selection Commission (BSSC)
Bihar Public Service Commission (BPSC)
Defense Research & Development Organisation (DRDO)
Delhi Metro Rail Corporation (DMRC)
Haryana Staff Selection Commission (HSSC)
West Bengal Health Recruitment Board (WBHRB)
Bihar Police Recruitment
Rajasthan Subordinate and Ministerial Services Selection Board (RSMSSB)
Delhi High Court
Arunachal Pradesh Staff Selection Board (APSSB) etc
The above list contained some of the exams and the list will go on. Government job aspirants have tremendous options and opportunities to take part in the application process and get a government job.
Click here for the latest government jobs
Sarkari Result 2021 Notification
Firstly, you must go through the job notification after the notification is released on the official website. The notification is a document that contains all the necessary information required to apply for the recruitment. Sarkari's job won't be easy without going through the notification thoroughly. It contains the important dates of the recruitment process, the application form details, how you can apply for notification, the exam pattern, syllabus, application fee required to be submitted, the last date to apply online, the vacancies released, selection procedure, and much more. Read the notification and then check the eligibility if you are eligible to apply for the Sarkari Job.
Sarkari Result 2021 Application process
The application process will begin on the mentioned date in the notification. You must apply to the post you desire after reading all the eligibility criteria such as educational qualifications, age limit, etc. The apply link is provided on the official website. You must keep a scanned copy of the photograph, signature, and required documents before filling the form. The application form must be filled before the last date of the application process. You will be required to pay an application fee to complete the process.
Sarkari Result Bank Jobs
Banks are the backbone of the economy of a country. The banking sector constitutes a large workforce and it is a dream of aspirants to work in banks and contribute to the economy of the country. Banking exams are mainly conducted by the Institute of Banking Personnel Selection (IBPS). Various banking exams conducted throughout the year include SBI Clerk, SBI PO, IBPS Clerk, IBPS PO, RRB (Regional Rural Bank) Clerk, RRB PO, and various other insurance exams as well. There are recruitments of various private sector banks as well that are conducted throughout the year. There are generally conducted two or three phases, namely Preliminary, Main, and Interview phases. We ensure that the aspirants get the latest updates related to the banking exams
Sarkari Result SSC Jobs
Staff Selection Commission (SSC) is a central government organization accountable for recruiting staff to various government organizations and miniseries. SSC is affiliated with the Department of Personnel and Training (DoPT). It conducts exams for various posts including Group B, C, and D to recruit eligible aspirants into the organization. Here is a list of exams conducted by SSC:
SSC Combined Graduate Level Examination (SSC CGL)
SSC Combined Higher Secondary Level Exam (SSC CHSL)
Junior Engineer
Junior Hindi Translator
SSC GD Constable
SSC Multitasking Staff
Selection Post
Central Police Organization
Stenographer C & D
Click here for SSC recruitment
Sarkari Result Railway Jobs
To work in the Indian railways is the goal of many people planning for government job exams. Many of you might be puzzled about railway jobs. What are the jobs on the railways that you can apply for? Railway exams are mainly conducted by the railway recruitment board. There are a total of 21 RRB zones that release vacancies for railway jobs according to their zones. We keep the government authority's announcement on top of our priority list. You need to apply for a particular zone. There are various posts for which exams are conducted such as:
RRB ALP (Assistant Loco Pilot) & Technicians
RRB JE (Junior Engineer)
RRB NTPC (Non-technical popular categories)
Railway Group D
RRB Ministerial & isolated Categories
RRB Paramedical Categories jobs
How To Get A Job In Railway? Railway Jobs After Graduation
Sarkari Result State Level Jobs
India consists of a total of 28 states and 9 Union Territories. Each state constitutes its own commission and board that is responsible for conducting the government job examinations. Government jobs for various educational qualifications are released every year. To know about the Sarkari result state-level government jobs to apply, check out the state-level government jobs as given below:
Rajasthan High Court Recruitment 2020 for Junior Judicial Assistant, Clerk, and Junior Assistant- 1760 Vacancies
Delhi Development Authority Recruitment 2020 for Stenographer, Patwari, Junior Secretariat Assistant, Sectional Officer, Assistant Accounts Officer
Tamil Nadu Cooperative Banks Recruitment 2020:1800+ Vacancies
Uttarakhand Subordinate Service Selection Commission (UKSSSC) Recruitment 2020 For DEO, Jr Assistant, Tax Collector, And Other Posts: 746 Vacancies
UP Postal Circle Recruitment 2020: For 3951 Gramin Dak Sevak Posts
BSSC Recruitment 2020: For Inter Level Mains Exam; 12140 Vacancies
BTSC Recruitment 2020: 303 Vacancies For Food Safety Officer, Physiotherapist
Bihar Judicial Services Competitive Exam 2020: 221 Vacancies
MPSC Engineering Services Recruitment 2020: 216 Vacancies For Assistant Engineer Posts
Haryana Staff Selection Commission
Delhi Subordinate Services Selection Board
Sarkari Result Jobs After 12th 
To get a Sarkari job, you need not be highly qualified. You can get a government job even after being 12th pass. There are various exams conducted by the government that can be filled by the 12th pass aspirants. Take a look:
SSC CHSL (Combined Higher Secondary level) for Lower Divison Clerk, Data Entry Operators, Postal Assistant jobs
Uttarakhand Subordinate Service Selection Commission- Junior Assistant, Data Entry Operators, etc
DSSSB Junior Clerk and other posts
CBSE Junior Assistant
Bihar Staff Selection Commission Inter Level Combined Competitive Exam for Lower Divisional Clerk, Typist, Clerk, Forest Guard, etc
RRB NTPC- Junior Clerk cum Typist, Accounts Clerk cum Typist, Junior Time Keeper, Trains Clerk, Commercial cum Ticket Clerk
Government Jobs After 12th: Click here for Top Government Jobs For 12th Pass
Sarkari Result Jobs after Graduation
If you are a graduate looking for a suitable job, then there are plenty of options for you in the government sector. You can appear for the examinations as per your eligibility and desire. Here are the various job options for graduates seeking a Sarkari job under the central government.
Staff Selection Commission- Combined Graduate Level Examination for the post of Assistant, Sub-inspectors, Auditors, Accountants, Tax Assistant, etc
Railway Recruitment Board For Non-Technical Popular Categories- Traffic Assistant, Senior Clerk cum Typist, Junior Account Assistant cum Typist, Station Master
UPSC Civil Services Exam
UPSC Engineering Services Exam
SSC CPO exam for SI(Sub Inspector) and ASI Posts in Police departments
SSC Junior Engineer exam
SSC Stenographer exam
ISRO exams for Technical and non-technical posts
Click here for government jobs for graduates 
Sarkari Result : Admit Cards
After successfully submitting the job application be it online or offline. The next step of the Sarkari Result is to download the Admit Card to appear for the exam. We provide the Admit card links published by all the major recruiting organizations such as SSC, UPPSC, TNPSC, DSSSB, Vyapam, State PSC, State SSC, RRB NTPC Admit Card & many more.
Sarkari Result : Exam Results
The last step for any recruitment process is the result. Sarkari Result is the most awaited one for aspirants who worked hard to crack the exam. You will be notified about the result through this platform where we provide the latest updated information. After the result is declared, candidates are given appointment letters. They will get the posting as per the preference given in the form. Hence, the last step to your dream job is conquered.
Click here to download Adda247 App
Sarkari Result 2021: FAQs
Q. What is Sarkari Result 2021 Page?
Ans. It is a page that offers details about different Government job opportunities from diverse sectors such as banking, army, railways, and many others. 
Q. How to check Government job details on the Sarkari Result page?
Ans. You can simply visit the page of Sarkari Result and can browse through different Government job options provided.
Q. Is the information on Sarkari Page regularly updated?
Ans. Yes, the information on the page of Sarkari Result is regularly updated at regular time intervals. You will be able to get the latest information on the page so that you can always stay updated.
Q. How much is Sarkari Result Page reliable?
Ans. The Sarkari Result page is absolutely reliable as it covers all the major vacancies announced by the Central Government as well as the State Governments. The information is updated by proper investigation.
Q. How to stay updated with Sarkari Result 2021?
Ans: To stay updated with the Sarkari Result you have to bookmark this page and add this to your homepage.So that you can visit this easily.