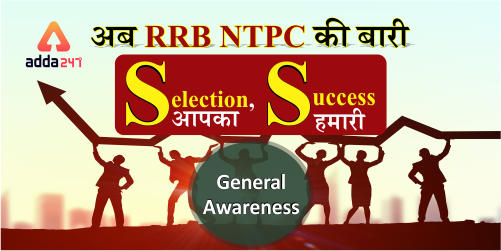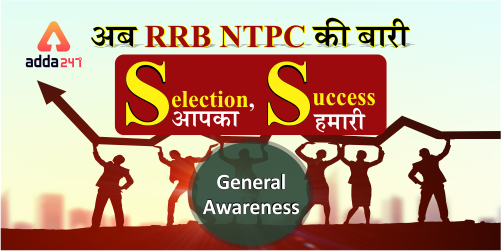 Dear Readers, GA section is taken on the light note but plays a vital role in achieving the score required to cross the cut off marks. We are providing important Questions for this, it will help you to score well in GA section if you regularly follow the contents provided on this website and Adda247 app regarding general knowledge important questions. We wish you the best wishes for all the upcoming exams.
Q1. Which of the following Harappan sites was not located in Gujarat?
निम्नलिखित में से कौन सा हड़प्पा स्थल गुजरात में स्थित नहीं था?
(a) Lothal /लोथल
(b) Daimabad/दैमाबाद
(c) Surkotada/ सुरकोटदा
(d) Dholavira/ धोलावीरा
Ans.(b)
Sol. Daimabad is a deserted village and an archaeological site on the left bank of the Pravara River, a tributary of the Godavari River in Shrirampur taluka in Ahmednagar district of Maharashtra state in India. This site was discovered by B. P. Bopardikar in 1958.
Q2. Who built the Moti Masjid in the Red Fort of Delhi?
दिल्ली के लाल किले में मोती मस्जिद का निर्माण किसने करवाया था?
(a) Akbar /अकबर
(b) Jahangir/जहाँगीर
(c) Shah Jahan/शाह जहाँ
(d) Aurangzeb /औरंगजेब
Ans.(d)
Sol. The Moti Masjid is a white marble mosque inside the Red Fort complex in Delhi, India. It was built by the Mughal emperor Aurangzeb from 1659-1660.
Q3. Which of the following is related to the Tinkathiya Pratha?
निम्नलिखित में से कौन तिनकठिया प्रथा से संबंधित है?
(a) Champaran/चंपारण
(b) Kheda/खेडा
(c) Bardoli/बारडोली
(d) Darbhanga/दरभंगा
Ans.(a)
Sol. The European planters at Champaran in Gujarat practised illegal methods of indigo cultivation and forced the Indian peasants to cultivate Indigo on 3/20th part of their land holding. This was called Tinkathia system. Peasants of Champaran with the help of Gandhi and Rajendra Prasad organised Satyagraha and led to abolition of Tinkathia system.
Q4. Ideal NPK ratio for Indian soils is
भारतीय मिट्टी के लिए आदर्श NPK अनुपात क्या है?
(a) 8 : 4 : 2
(b) 4 : 2 : 1
(c) 9 : 5 : 3
(d) 2 : 1 : 0.5
Ans.(b)
Sol. A NPK ratio of 4:2:1 is generally considered ideal and accepted for macro-level monitoring of consumption of plant nutrients for the country as a whole.
Q5. "Land of Golden Pagoda" is a popular sobriquet of which of the following country?
"गोल्डन पैगोडा की भूमि" निम्न में से किस देश का एक लोकप्रिय उपनाम है?
(a) China / चीन
(b) Bhutan/ भूटान
(c) Myanmar/ म्यांमार
(d) Sri Lanka/ श्री लंका
Ans.(c)
Sol. "Land of Golden Pagoda" is a popular sobriquet or nickname of Myanmar.
Q6. In terms of population which is the largest city of China?
जनसंख्या के अनुसार चीन का सबसे बड़ा शहर कौन सा है?
(a) Beijing /बीजिंग
(b) Shanghai/शंघाई
(c) Guanzhou/ ग्वाग्ज़्हौ
(d) Shenzhen/ शेन्ज़ेन
Ans.(c)
Sol. With 44.2 million people in its metro area, Guangzhou is the largest city of China in terms of population.
Q7. Which of the following is not correctly matched?
निम्नलिखित में से कौन सही ढंग से मेल नहीं खाता है?
Parts/भाग Deals with/ किससे सम्बंधित है
(a) I : Union an Territory / केंद्र शासित प्रदेश
(b) XX : Amendment / संशोधन
(c) XVIII : Emergency / आपातकाल
(d) XII : Municipalities/ नगर पालिका
Ans.(d)
Sol. Part XII is a compilation of laws pertaining to the constitution of India as a country and the union of states that it is made of. This part of the constitution consists of Articles on Finance, Property, Contracts and Suits.
Q8. 'Local Government' is a subject mentioned in which list under 7th schedule of Indian constitution?
'स्थानीय सरकार' भारतीय संविधान की 7 वीं अनुसूची के तहत किस सूची में उल्लिखित एक विषय है?
(a) Union list/ संघ सूची
(b) State list/ राज्य सूची
(c) Concurrent list/ समवर्ती सूची
(d) No option is correct./ कोई विकल्प सही नहीं है.
Ans.(b)
Sol. 'Local Government' is in State subject list of Seventh Schedule of Indian Constitution.
Q9.Which one of the following places was Asia's first Export Processing Zone (EPZ) set up?
निम्नलिखित में से किस स्थान पर एशिया का पहला निर्यात प्रसंस्करण क्षेत्र (EPZ) स्थापित किया गया था?
(a) Santa Cruz/ सांता क्रुज़
(b) Kandla/ कांडला
(c) Cochin/ कोचीन
(d) Surat/ सूरत
Ans.(b)
Sol. The Kandla Free Trade Zone is India's first Export Processing Zone was set up in 1965.
Q10.First time which year the Railway Budget and the General Budget were presented separately?
पहली बार किस वर्ष में रेल बजट और आम बजट अलग-अलग प्रस्तुत किए गए थे?
(a) 1924
(b) 1947
(c) 1952
(d) 1977
Ans.(a)
Sol. A separate Railway Budget, which is different from the General Budget, was first introduced in 1924 on the basis of recommendations of the 10-member Acworth Committee.
Get Free Study Material For RRB NTPC EXAM 2019
Important Links for RRB NTPC Recruitment 2019