Dear Students,
As you all know, RRB JE Exam will be held in the month of April/May 2019. We are providing daily learning quizzes, we aim to provide the best study materials to our students. Attempt this quiz and check your preparation.
Q1. A series is given with one term missing. Choose the correct alternative from the given ones that will complete the series.
एक श्रृंखला दी गयी है जिसमें एक टर्म अज्ञात है. दिए गए विकल्पों में से, उस शब्द का चयन करें जो श्रृंखला को पूरा करेगा.
? , Kerosene, Diesel, Lubricating oil
?, मिट्टी का तेल, डीजल, चिकनाई तेल
(a) Glass/ कांच
(b) Asphalt/ डामर
(c) Petrol/ पेट्रोल
(d) Wax/ मोम
S1. Ans. (c)
Sol. On fractional distillation of petroleum following products are obtained on increasing temperature.
Q2. A series is given with one term missing. Choose the correct alternative from the given ones that will complete the series.
एक श्रृंखला दी गयी है जिसमें एक टर्म अज्ञात है. दिए गए विकल्पों में से, उस शब्द का चयन करें जो श्रृंखला को पूरा करेगा.
-1, 1, 4, 9, 16, ?
(a) 24
(b) 27
(c) 26
(d) 36

Q3. If "A" denotes "added to", "B" denotes "divided by", "C" denotes "multiplied by" and "D" denotes "subtracted from", then 116 B 29 C 6 A 24 D 45 = ?
यदि "A" का अर्थ "added to" है, "B" का अर्थ "divided by" है, "C" का अर्थ "multiplied by" और "D" का अर्थ "subtracted from" है तो 116 B 29 C 6 A 24 D 45 = ?
(a) 4
(b) 3
(c) 5
(d) 6
S3. Ans. (b)
Sol. 116 ÷ 29 × 6 + 24 – 45 = 3
Q4. A series is given with one term missing. Choose the correct alternative from the given ones that will complete the series.
एक श्रृंखला दी गयी है जिसमें एक टर्म अज्ञात है. दिए गए विकल्पों में से, उस शब्द का चयन करें जो श्रृंखला को पूरा करेगा.
AN, CP, ER, ?
(a) LY
(b) WJ
(c) VI
(d) GT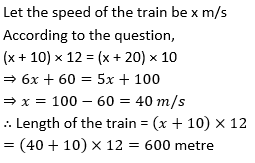 Q5. A series is given with one term missing. Choose the correct alternative from the given ones that will complete the series.
एक श्रृंखला दी गयी है जिसमें एक टर्म अज्ञात है. दिए गए विकल्पों में से, उस शब्द का चयन करें जो श्रृंखला को पूरा करेगा.
Jupiter, ? , Uranus, Neptune
जुपिटर,? , यूरेनस, नेपच्यून
(a) Saturn/ शनि ग्रह
(b) Earth/ पृथ्वी
(c) Pluto/ प्लूटो
(d) Mercury/ बुध ग्रह
S5. Ans. (a)
Sol. The sequence of the planets is :Jupiter, Saturn, Uranus, Neptune
Q6. Arrange the given words in the sequence in which they occur in the dictionary.
दिए गए शब्दों को शब्दावली के अनुसार व्यवस्थित कीजिये.
i. Fabric
ii. Face
iii. Failure
iv. Faculty
(a) iv, ii, i, iii
(b) iii, iv, ii, i
(c) iv, iii, i, ii
(d) i, ii, iv, iii
S6. Ans. (d)
Sol. fabric
face
faculty
failure
Q7. In the following question, select the missing number from the given series.
निम्नलिखित प्रश्न में, दी गई श्रंखला से अज्ञात संख्या का चयन करें।



(a) 17
(b) 18
(c) 10
(d) 9
S7. Ans. (c)
Sol. Position of W(23) – Position of D(04) = 19
Position of J(10) – Position of E(05) = 05
Position of Z(26) – Position of P(16) = 10
Q8. If 1st January 2013 was Tuesday, then what day of the week will be 31st December 2013?
यदि 1 जनवरी 2013 को मंगलवार था, तो 31 दिसंबर 2013 को सप्ताह का कौन सा दिन होगा?
(a) Wednesday/बुधवार
(b) Thursday/गुरुवार
(c) Tuesday/मंगलवार
(d) Monday/सोमवार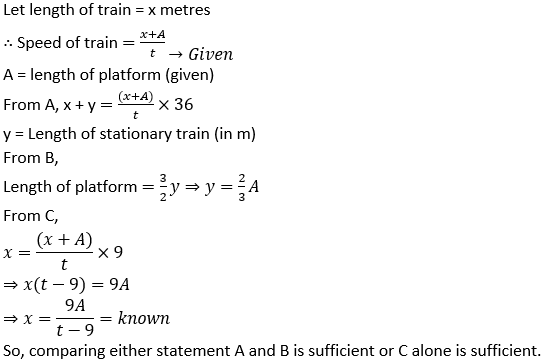 Q9.In a certain code language, "REMINDER" is written as "SFNJMCDQ". How is "STANDARD" written in that code language?
किसी निश्चित कूट भाषा में, "REMINDER" को "SFNJMCDQ" के रूप में लिखा जाता है. तो उसी कूट भाषा में "STANDARD" किस प्रकार लिखा जाएगा?
(a) TUBOEQZE
(b) CZQETUBO
(c) TUBOCZQC
(d) TUBOEBSE
Q10.. A series is given with one term missing. Choose the correct alternative from the given ones that will complete the series.
एक श्रृंखला दी गयी है जिसमें एक टर्म अज्ञात है. दिए गए विकल्पों में से, उस शब्द का चयन करें जो श्रृंखला को पूरा करेगा.
MNP, STV, YZB, ?
(a) GHJ
(b) JKM
(c) EFH
(d) CDB
S10. Ans. (c)
Sol. +6 Pattern series