RRB Group-D 1st Stage : Refund Of Examination Fee
Dear Students, Railway Recruitment Boards had initiated refund of examination fee to the
candidates who had attended CBT for Level 1 Posts against CEN 02/2018.
It has been noticed during the refund process that the refund was not successful/could not be initiated for many candidates due to following reason(s):
a) Incorrect bank details furnished by candidates such as incorrect account number, incorrect IFSC code of the bank branch, filling up of customer ID in place of account number etc.
b) Same account number furnished for large number of candidates.
c) Account number not provided by the candidates.
In order to facilitate these candidates to correct/provide their bank account details, RRBs as a special case have decided to extend the last date for furnishing / Correcting the Bank account details till 10th April 2019.
Hence, Candidates are advised to make use of this final opportunity to correct / Provide your bank account details immediately through the Update Bank Account Link provided on the official websites of RRBs within 10-04-19.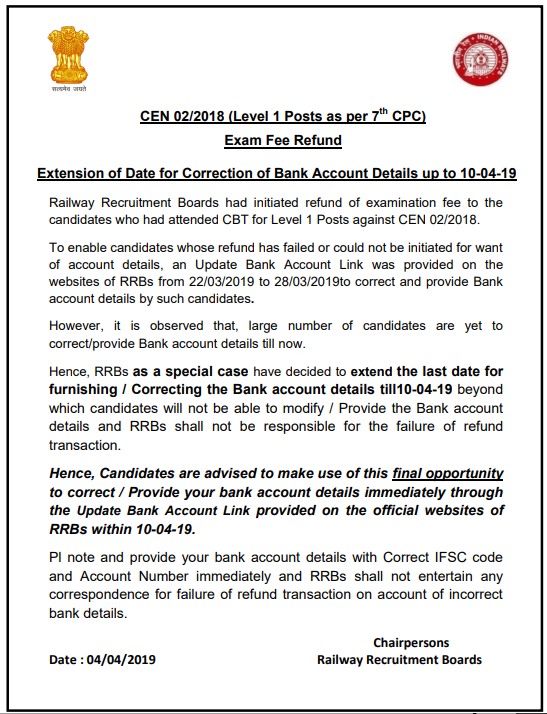 Check Official Notice for Refund Of Examination Fee: 4th April 2019
Link for Correction of Account Details