Dear Readers, GA section is taken on the light note but plays a vital role in achieving the score required to cross the cut off marks. We are providing important questions for this, it will help you to score well in GA section if you regularly follow the contents provided on this website and Adda247 app regarding general knowledge important questions. We wish you the best wishes for all the upcoming exams.
Q1. Fundamental Right are available against
मौलिक अधिकार किस पर लागू होते हैं?
(a) Only States /केवराज्यल
(b) Both State and citizens/ राज्य और नागरिक दोनों
(c) Only citizens /केवल नागरिक
(d) None of these /इनमें से कोई नहीं
S1.Ans.(a)
Sol. The Fundamental Rights are claimed mostly against the state and its instrumentalities and not against private bodies. Article 13 (2) bars the state from making any law infringing the Fundamental Rights guaranteed under Part III of the Indian Constitution. The actions of any of the bodies comprised within the term 'state' as defined in Article 12 can be challenged before the courts under Article 13 (2) on the ground of violating Fundamental Rights.
Q2. Only which of the following grounds restrictions may not be imposed on Right to Freedom of Religion?
निम्न में से किस आधार प्रतिबंधों पर ही धार्मिक स्वतंत्रता का अधिकार लागू नहीं जा सकता है?
(a) Public order /सार्वजनिक आदेश
(b) Morality /नैतिकता
(c) Security of India /भारत की सुरक्षा
(d) Health/स्वास्थ्य
S2.Ans.(c)
Sol. Article 25 says that all person are equally entitled to freedom of conscience and right to freely profess, practice and propagate religion.However these right are subject to public order,morality,health,and other provisions relating to fundamental right.
Q3.Which of the following correct about the Right to Education
निम्नलिखित में से शिक्षा के अधिकार के बारे में कौन सा विकल्प सही है?
(a) It is provided in Article 21A / यह अनुच्छेद 21 A में दिया गया है
(b) It is provided by 86th amendment / यह 86 वें संशोधन द्वारा प्रदान किया गया है
(c) It is provided for children between 6-14 years of age / यह 6-14 वर्ष की आयु के बच्चों के लिए प्रदान किया जाता है
(d) All of the above /उपर्युक्त सभी
S3.Ans.(d)
Sol. The Constitution (Eighty-sixth Amendment) Act, 2002 inserted Article 21-A in the Constitution of India to provide free and compulsory education of all children in the age group of six to fourteen years as a Fundamental Right.It is the Right to Education.
Q4. To whom does the Public Accounts Committee submit its report?
लोक लेखा समिति अपनी रिपोर्ट किसके प्रति प्रस्तुत करती है?
(a) Chairman of Rajya Sabha / राज्यसभा के सभापति
(b) Speaker of Lok Sabha / लोकसभा अध्यक्ष
(c) President of India / भारत के राष्ट्रपति
(d) Union Finance Minister/ केंद्रीय वित्त मंत्री
S4.Ans.(c)
Sol. PAC examines the three audit reports of CAG submitted to President viz. audit report on appropriation accounts, audit report on finance accounts and audit report on public undertakings.
Q5. Which of the following is not included in the Right to Freedom?
निम्नलिखित में से कौन स्वतंत्रता के अधिकार में शामिल नहीं है?
(a) Freedom of Speech/ अभिव्यक्ति की स्वतंत्रता
(b) Freedom of Press/ प्रेस की स्वतंत्रता
(c) Right to Residence/ निवास का अधिकार
(d) Right to Hold Kirpan for Sikhs/ सिखों के लिए कृपाण धारण करने का अधिकार
S5.Ans.(d)
Sol. Article 19 embodies the six basic freedoms. The six freedoms are freedom of speech to assemble peaceably and without arms,to form associations or unions or cooperative societies,to move freely throughout the territory of India,to reside and settle in any part of the territory of India,to practice any profession, or to carry on any occupation, trade or business.
Q6. Which Article of the India Constitution prescribes eligibility conditions for re-election to the post of president of India?
भारत के संविधान का कौन सा अनुच्छेद भारत के राष्ट्रपति पद के लिए पुन: चुनाव के लिए पात्रता शर्तों को निर्धारित करता है?
(a) Article 52/ अनुच्छेद 52
(b) Article 54/ अनुच्छेद 54
(c) Article 55/ अनुच्छेद 55
(d) Article 57/ अनुच्छेद 57
S6.Ans.(d)
Sol. Article 57 defines the eligibility for re-election of president office and other condition for eligibility for re-election.
Q7.What is 'Zero Hour'?
जीरो आवर क्या है?
(a) When the proposals of the opposition are raised / जब विपक्ष के प्रस्तावों को उठाया जाता है
(b) When matters of utmost importance are raised / जब अत्यंत महत्व के मामले उठाए जाते हैं
(c) Interval between the morning and afternoon / सुबह और दोपहर के बीच अंतराल
(d) When a Money Bill is introduced in Lok Sabha/ जब लोकसभा में मनी बिल पेश किया जाता है
S7.Ans.(b)
Sol. Zero Hour begins immediate after the question hours without giving any prior notice before it. At the very time, any member irrespective of any parties may ask the questions and seeks immediate answers. It generally contains very important topics which is essential to be asked. since the the time starts from 12 noon, it is called Zero Hour.
Q8. Part VIII of the constitution deals with
संविधान का भाग VIII किस से संबंधित है?
(a) Union territories/ केंद्र शासित प्रदेश
(b) Parliament / संसद
(c) Supreme Court and High Court / सर्वोच्च न्यायालय और उच्च न्यायालय
(d) Comptroller and Auditor General/ नियंत्रक और महालेखा परीक्षक
S8.Ans.(a)
Sol. Part VIII of the constitution deals with Union territories from article 239 to 242.
Q9. Representatives of Union Territories in Lok Sabha are chosen by
लोकसभा में केंद्रशासित प्रदेशों के प्रतिनिधियों को किस के द्वारा चुना जाता है?
(a) Direct Election / प्रत्यक्ष निर्वाचन
(b) Indirect election / अप्रत्यक्ष निर्वाचन
(c) Nomination / नामांकन
(d) All of these /उपरोक्त सभी
S9.Ans.(a)
Sol. The Constitution had left to the parliament to decide by law how representatives of people from Union territories will be elected. Parliament enacted the Union Territories (Direct Election to the House of the People) Act, 1965, by which the members of Lok Sabha from the union territories are also chosen by direct election.
Q10.The first female Speaker of Lok Sabha is
लोकसभा की पहली महिला अध्यक्ष कौन हैं?
(a) Vijay Laxmi Pandit /विजय लक्ष्मी पंडित
(b) Sucheta Kripalani /सुचेता कृपलानी
(c) Tarkeshwari Sinha/तारकेश्वरी सिन्हा
(d) Meira Kumar/मीरा कुमार
S10.Ans.(d)
Sol. Meira Kumar is an Indian politician and five-time Member of Parliament who was the United Progressive Alliance nominee for President of India in the 2017 election. She was elected unopposed as the first woman Speaker of Lok Sabha and served from 2009 to 2014.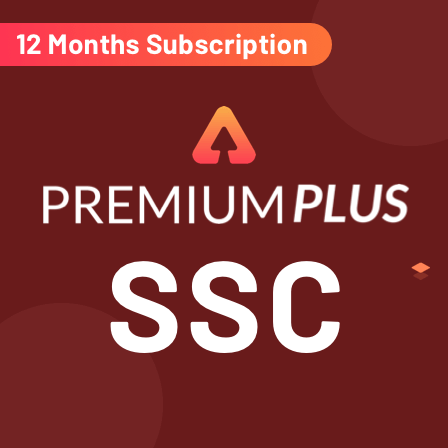 SSC CPO PRE 2019 | English | SSC CGL Pre 2018 10th June Shift 3