Dear Readers, GA section is taken on the light note but plays a vital role in achieving the score required to cross the cut off marks. We are providing important questions for this, it will help you to score well in GA section if you regularly follow the contents provided on this website and Adda247 app regarding general knowledge important questions. We wish you the best wishes for all the upcoming exams.
Q1. Who was the first female Governor of India?
भारत की पहली महिला राज्यपाल कौन थी?
(a) Kamala Nehru / कमला नेहरू
(b) Madam Bikaji Kama/ मैडम बीकाजी कामा
(c) Sarojini Naidu/ सरोजिनी नायडू
(d) Vijaya Lakshmi Pandit/ विजया लक्ष्मी पंडित
S1. Ans.(c)
Sol. Sarojini Naidu was the first female to become the governor of an Indian state. She governed Uttar Pradesh from 15 August 1947 to 2 March 1949.
Q2. Which one of the following was not common between the Indus Valley people and the Vedic Aryans?
सिंधु घाटी के लोगों और वैदिक आर्यों के बीच निम्नलिखित में से कौन सी समानता नहीं थी?
(a) Meat eating / मांस खाना
(b) Cattle rearing/ मवेशी पालन
(c) Use of cotton clothes / सूती कपड़ों का उपयोग
(d) Worship of Mother-Goddess / माता-देवी की पूजा
S2.Ans.(d)
Sol. In Harappa numerous figure of women found having plant growing from embryo which represent earth goddess but in vedic text there is no importance of mother goddess.
Q3. Which of these help you to know about Indus Valley Civilization?
सिंधु घाटी सभ्यता के बारे में जानने के लिए इनमें से कौन मदद करता है?
(a) Coin inscriptions /सिक्का शिलालेख
(b) Archaeological evidences / पुरातात्विक साक्ष्य
(c) Literary sources/ साहित्यिक स्रोत
(d) None of the above/ उपरोक्त में से कोई नहीं
S3.Ans.(b)
Sol. There were many archaeological evidences like pottery, bull seal, mother goddess figure.
Q4. Which of the following is known as "Mini Harappa"?
निम्नलिखित में से किसे "मिनी हड़प्पा" के नाम से जाना जाता है
(a) Mohanjodaro/ मोहनजोदड़ो
(b) Lothal/ लोथल
(c) Kalibangan/ कालीबंगन
(d) Rangpur/ रंगपुर
L1Difficulty 3
QTags Indian History
S4.Ans.(b)
Sol. Lothal is excavated by R. Rao in 1953 .It is Located in Gujarat and also called as mini-Harappa. The first manmade port and a dockyard, bead maker factory, rice husk, fire alters, chess playing, seals of Persia, evidence of Joint burial are the evidences from this place.
Q5.Zain-ul-Abdin, who prohibited cow slaughter, was a ruler of-
ज़ैन-उल-अब्दीन, जिन्होंने गोहत्या पर प्रतिबंध लगाया था, के शासक थे-
(a) Bengal / बंगाल
(b) Gujarat/ गुजरात
(c) Malwa/ मालवा
(d) Kashmir/ कश्मीर
S5.Ans.(d)
Sol. Ghiyas-ud-Din Zain-ul-Abidin was the eighth sultan of Kashmir. He acquired a halo in popular imagination which still surrounds his name in spite of the lapse of nearly five hundred years. He was known by his subjects, and indeed still is, as Bud Shah.
Q6. The great painter Khwaja Abdus Samad flourished at the Court of which one of the following?
महान चित्रकार ख्वाजा अब्दुस समद निम्न में से किसके दरबार में प्रतिष्ठित हुए?
(a) Akbar/ अकबर
(b) Babar/ बाबर
(c) Shershah/ शेरशाह
(d) Shahjahan/ शाहजहाँ
S6.Ans.(a)
Sol. Khwaja Abdus Samad was a 16th-century painter of Persian miniatures who moved to India and became one of the founding masters of the Mughal miniature tradition.He is painter in the court of Akbar.
Q7. Itimad-ud-Daula's tomb at Agra was built by
आगरा में इत्माद-उद-दौला का मकबरा किसके द्वारा बनाया गया था?
(a) Akbar / अकबर
(b) Jahangir/ जहाँगीर
(c) Shahjahan / शाहजहाँ
(d) Nur Jahan/ नूरजहाँ
S7.Ans.(d)
Sol. Tomb of Itimad-ud-Daulah is a Mughal mausoleum in the city of Agra in the Indian state of Uttar Pradesh. Often described as a "jewel box", sometimes called the "Baby Taj", the tomb of Itimad-ud-Daulah is often regarded as a draft of the Tāj Mahal.It was built by Nur Jahan.
Q8.Who was called Zinda Pir in Mughal time?
मुगलकाल में जिन्दा पीर किसे कहा जाता था?
(a) Akbar / अकबर
(b) Jahangir/ जहाँगीर
(c) Aurangzeb / औरंगजेब
(d) Shahjahan/ शाहजहाँ
S8.Ans.(c)
Sol. Aurangzeb was called "Zinda Pir"or "Living Saint " in Mughal India.
Q9. The Home Rule League was formed during the
होम रूल लीग का गठन किस दौरान किया गया था?
(a) First World War/ प्रथम विश्व युद्ध
(b) Partition of Bengal/ बंगाल का विभाजन
(c) Struggle following the Jallianwala Bagh Massacre/ जलियांवाला बाग नरसंहार के बाद संघर्
(d) Implementation of Minto-Morley Reforms/ मिंटो-मॉर्ले रिफॉर्म्स का कार्यान्वयन
S9.Ans.(a)
Sol. Indian home rule movement began in India in the background of World War I. Many Indian revolutionaries opposed the war, while moderates and liberals backed the war. The issue divided India's political classes and left the increasing demand for self-government.
Q10. The Morley-Minto reforms also known as Indian Council Act was passed in ______ during the tenure of Lord Minto.
मॉर्ले-मिंटो सुधारों को भारतीय परिषद अधिनियम के रूप में भी जाना जाता है, जिसे लॉर्ड मिंटो के कार्यकाल में ______ में पारित किया गया था।
(a) 1910
(b) 1909
(c) 1919
(d) 1918
S10.Ans.(b)
Sol. The Indian Councils Act 1909 or Morley-Minto Reforms was passed by British Parliament in 1909 in an attempt to widen the scope of legislative councils. It was passed during the tenure of Lord Minto.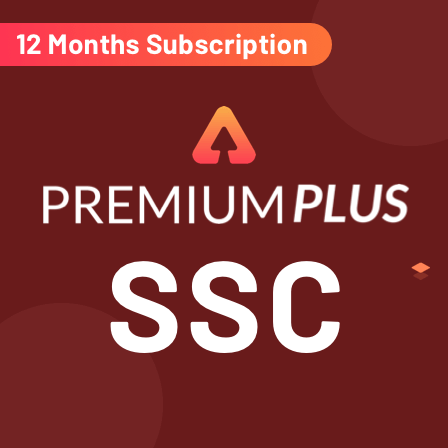 Maths Dhasu Tricks | Work & Time | SSC CGL, BANK, RRB NTPC, UP SI