Dear Readers, GA section is taken on the light note but plays a vital role in achieving the score required to cross the cut off marks. We are providing important questions for this, it will help you to score well in GA section if you regularly follow the contents provided on this website and Adda247 app regarding general knowledge important questions. We wish you the best wishes for all the upcoming exams.
Q1.The first animal tamed by primitive man was
(a)Cow
(b)Horse
(c)Dog
(d)Goat
Q2. Who possibly ruled the Indus people?
(a) An assembly of elders
(b) Merchants
(c) Kings
(d) Priests
Q3. Which of the following metals was not known to the Indus Valley people?
(a) Tin
(b) Lead
(c) Iron
(d) Copper
Q4. Where did the game of Chess originated?
(a) India
(b) Persia
(c) Arabia
(d) Europe
Q5 . The world is God and God is my soul is the philosophy contained in the
(a) Vedas
(b) Puranas
(c) Brahamanas
(d) Upanishads
Q6. The Dutch first established their hold in India in 1605 at
(a) Gujrat
(b) Surat
(c) Masulipatnam
(d) Goa
Q7.Who was the founder of Seva Sadan in Bombay?
(a) Shiva Narayan Agnihotri
(b) Ramabai Ranade
(c) R.G. Bhandarkar
(d) B.K. Jayakar
Q8.The Theosophical Society was founded in the U. S. A. by ?
(a)A. O. Hume
(b)Dr. Annie Besant
(c)Madam Blavatsky and Olcott
(d)Tilak and Gokhale
Q9. J.E.D. Bethune was closely associated with
(a) Abolition of Pardah system
(b) Female education
(c) Widow remarraige
(d) Abolition of slavery
Q10. Dev samaj was founded by.
(a)Shiv Narayan Agnihotri
(b)Devendra Nath Tagore
(c)Vivekanand
(d)None of Above
S1.Ans.(c)
Sol. The domestication of animals is the mutual relationship between animals with the humans who have influence on their care and reproduction. Dogs were the first to be domesticated around 15000 BC.
S2.Ans.(b)
Sol. Harappan seals discovered from Mesopotamia which represent the importance of trade in life of Indus valley civilization. Merchants ruled the Indus people
S3.Ans.(c)
Sol. The harappan culture belongs to bronze age copper was obtained from khetri copper mines. Tin was brought from Afghanistan. Iron was not used in Harrapan culture.
S4.Ans.(a)
Sol. The history of chess can be traced back nearly 1500 years, although the earliest origins are uncertain. The earliest predecessor of the game probably originated in India, before the 6th century AD.
S5.Ans.(d)
Sol. The Upanishads contain the essence of the Vedas. They are the concluding portions of the Vedas and are the source of the Vedanta philosophy. There are total 108 Upanishads according to the Muktika Upanishad.
S6.Ans.(c)
Sol. The Dutch East India Company was created in 1602 as "United East India Company" and its first permanent trading post was in Indonesia. In India, they established the first factory in Masulipattanam in 1605, followed by Pulicat in 1610, Surat in 1616, Bimilipatam in 1641 and Chinsura in 1653.
S7.Ans.(b)
Sol. Ramabai Ranade was a pioneer of the modern women's movement in India and outside. She was the founder and president of the "Seva Sadan", which is the most successful of all Indian women's institution and is attended by thousands of women.
S8.Ans.(c)
Sol. The Theosophical Society was founded by Madame Blavatsky and Col. Olcott in New York in 1875. The founders arrived in India in January 1879, and established the headquarters of the Society at Adyar near Madras.
S9.Ans.(b)
Sol. J.E.D. Bethune a barrister and law member of the Governor-General's Council, was an Anglo-Indian lawyer and a pioneer in promoting women's education in 19th-century India. Bethune founded an institution for women's education in Calcutta which later becomes Bethune College.
S10.Ans.(a)
Sol. Pandit Shiv Narayan Agnihotri founder of an atheistic society called Deva Samaj ("Society of God").
You may also like to read: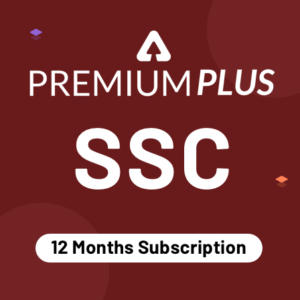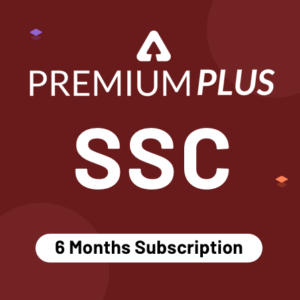 DailyCurrent Affairs 2019|SSC CGL |CPO|CHS|MTS |Railway|NTPC|UPPSC|12 Nov 2019