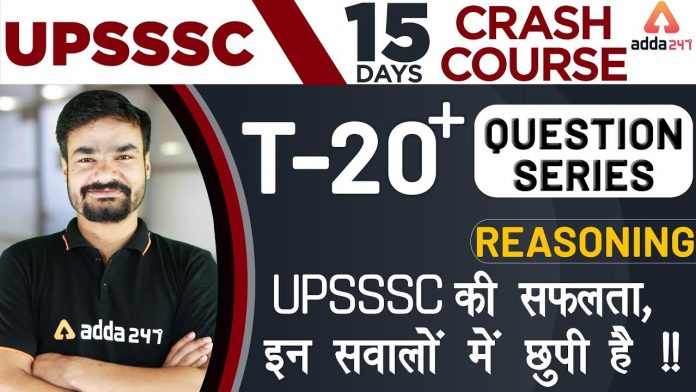 Welcome to India के no.1 SSC teaching channel "SSC Adda" में. Powered by Adda247, SSC Adda केवल SSC और railways related exams पर focus करता है| SSC Adda का main focus aspirants को YouTube पर latest, updated और best content देना है, वो भी India की best faculties से. SSC Adda India के most watched, liked और subscribed educational platforms में से एक है. SSC ADDA में subjective basic concepts के साथ साथ short tricks provide करते है from zero level to high difficulty level. इसके साथ साथ , we also provide upcoming vacancy updates, exam reviews or analysis, strategies.
RRB NTPC 2019 | Science | Circulatory System & Human Heart
RRB NTPC 2019 | General Studies | Fundamental Duties
RRB NTPC 2019 | Reasoning | Mirror Image
Reasoning Tricks | Reasoning | Blow Your Mind – 11
Click on the below link to subscribe Adda247 : SSC & Railways YouTube channel.