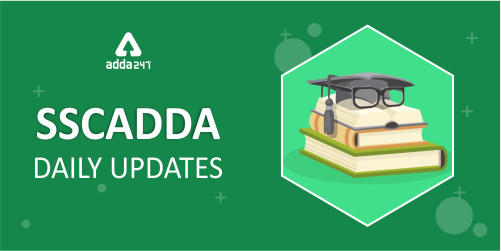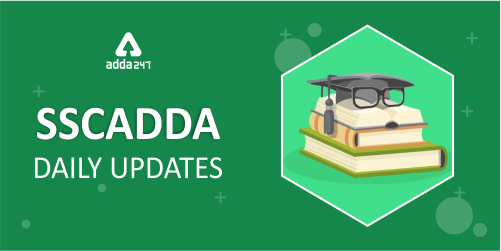 At SSC Adda, we're making all the possible efforts to make your Studies fun and Interactive and easy to learn. Every Day we provide you with all the posts combined into a single post to help you locate all the information published on a particular day. In this post, You'll find the title of all the posts with links, for your convenience. We wish you Good luck for your exams.
1.SSC Stenographer 2018 Vacancies Out For 1464 Post
2.Which books are the best for SSC CGL 2019 Exam?
3.Reading Comprehension : English Quiz For SSC Exams 2019: 1st November
4.Join Our Team!! Mega Recruitment Drive on 2nd November
5.Quant Questions For SSC Exam 2019 : 1st November
6.How to Score 40+ Marks in Quant Section of SSC CGL Tier-1 Exam 2019
7.SSC की तैयारी, Guarantee हमारी | Get 40% Off On All Study Material
8.RRB NTPC Reasoning Questions : 1st November 2019
9.FCI Manager Exam Date 2019 Out: Check Here
10.Polity Quiz For SSC Exams 2019 : 01 November
11.RRB JE CBT 2 Result Out: Check Now
12.RRB JE CBT-2 Cut Off 2019 Released : Check Region Wise
13.Reasoning Quiz For SSC Exams : 1st November
14.RRB NTPC General Awareness Questions : 1st November
15.SSC CGL Premium Plus | Get 40% OFF with Code SSC40
16.RRB NTPC Mathematics Quiz : 1st November
17.Haryana Static Awareness Quiz For HSSC Recruitment 2019 : 1st November
SSC CGL Syllabus 2019: Check SSC CGL Syllabus for All Tiers
You may also like to read: