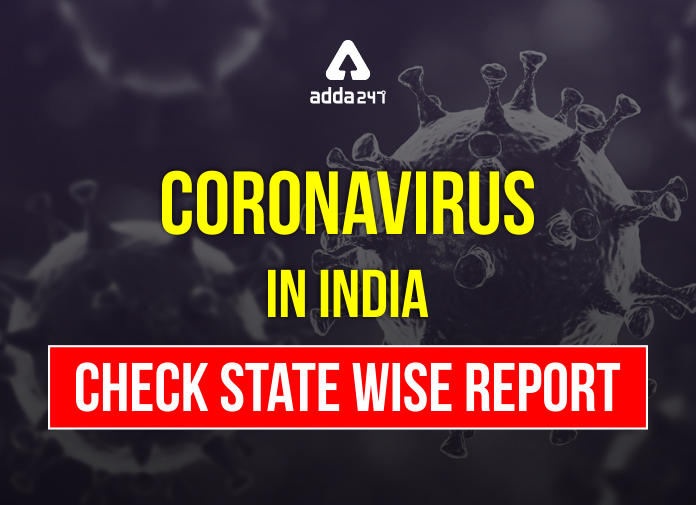 Coronavirus In India till 22nd May (18:30 PM): Coronavirus disease (COVID-19) is an infectious disease caused by a newly discovered coronavirus. The Coronavirus outbreak has been declared as a Pandemic by the World Health Organization (WHO). On 24th March 2020, Hon'ble Prime Minister Narendra Modi announced the first phase of lockdown that was of 21 days. The Lockdown has now been extended for further 2 weeks till 31st May by the MHA. People are requested to avoid unnecessary public gatherings and are advised to stay at home.
New Guidelines Issued by the Central Government for Lockdown: Check Latest Guidelines
About Course:
Prepare for all SSC exams like SSC CGL,CHSL,CPO,Stenographer,MTS,Selection post and GD Constable etc from India's Best Teaching Educators!

About SSC ka Maha Pack:
SSC ka Maha Pack is a full-fledged course which incorporates all the essentials like Live online classes, Test series, Video courses, eBooks & countless unprecedented features that will help you excel in all the upcoming Teaching exams like SSC CGL,CHSL,CPO,Stenographer,MTS,Selection post and GD Constable etc

Includes:
You get access to:
200+ Hours of Live Classes

300+ Recorded Videos

500+ Total Tests

100+ Ebooks

Teacher's Class Notes/Slides.

Course Language
Classes: Hindi and English (Bilingual)
Study Material: English and Hindi
Tests: English and Hindi

Validity: 1 Month

Offer available for ADDA247 APP. Download the APP Now.
SSC Test Pack Online Test Series


1400+ Tests
Detailed Solutions and Analysis
Content by Expert Faculties
Validity
14 Months
1 Month
3 Months
BUY NOW
Global Coronavirus Cases
Till now coronavirus has affected more than 199 countries and territories across the globe. As per the latest data available over 5 million cases and more than 325,00 deaths have been reported. 1.9 million+ patients have also been reported to recover from this disease that has caused a global health emergency.
| Case Status | Count |
| --- | --- |
| Confirmed Cases | 5,011,602 |
| Active Cases | 2,568,212 |
| Recovered Cases | |
| Fatality | |
The cases for Coronavirus in India are on a constant rise with a total of 1,19,575 confirmed cases reported. Till now 3,601 deaths have been reported in India as of 22nd May (18:30 PM)
Coronavirus In India: State Wise Report
Out of the total 1,19,575 cases reported, Maharashtra has the most number of cases with 41,642 confirmed cases, Tamil Nadu has 13,967 confirmed cases, Delhi has 12,319 confirmed cases. Check out the detailed report provided in the below table:
| State/UT | Confirmed | Recovered | Deceased |
| --- | --- | --- | --- |
| Maharashtra | 41,642 | 11,726 | 1,454 |
| Tamil Nadu | 13,967 | 6,282 | 95 |
| Gujarat | 12,910 | 5,488 | 773 |
| Delhi | 12,319 | 5,897 | 208 |
| Rajasthan | 6,377 | 3,542 | 152 |
| Madhya Pradesh | 5,981 | 2,844 | 271 |
| Uttar Pradesh | 5,515 | 3,204 | 138 |
| West Bengal | 3,197 | 1,193 | 259 |
| Andhra Pradesh | 2,667 | 1,731 | 55 |
| Punjab | 2,028 | 1,819 | 39 |
| Bihar | 1,987 | 571 | 9 |
| Karnataka | 1,710 | 588 | 41 |
| Telangana | 1,699 | 1,036 | 45 |
| State Unassigned | 1,620 | 0 | 0 |
| Jammu and Kashmir | 1,449 | 684 | 20 |
| Odisha | 1,189 | 436 | 7 |
| Haryana | 1,031 | 681 | 14 |
| Kerala | 734 | 510 | 5 |
| Jharkhand | 308 | 136 | 3 |
| Assam | 223 | 55 | 4 |
| Chandigarh | 218 | 178 | 3 |
| Tripura | 175 | 148 | 0 |
| Himachal Pradesh | 152 | 55 | 4 |
| Uttarakhand | 151 | 53 | 1 |
| Chhattisgarh | 132 | 59 | 0 |
| Goa | 52 | 7 | 0 |
| Ladakh | 44 | 43 | 0 |
| Andaman and Nicobar Islands | 33 | 33 | 0 |
| Manipur | 25 | 2 | 0 |
| Puducherry | 23 | 10 | 0 |
| Meghalaya | 14 | 12 | 1 |
| Mizoram | 1 | 1 | 0 |
| Arunachal Pradesh | 1 | 1 | 0 |
| Dadra and Nagar Haveli and Daman and Diu | 1 | 1 | 0 |
| Total number of coronavirus cases in India as on 22nd May (18:30 PM) | 1,19,575 | 49,026 | 3,601 |
Helpline Number: +91-11-23978046
Helpline Email ID: ncov2019@gov.in; ncov2019@gmail.com
Top 5 Most affected Countries
Pneumonia of unknown cause detected in Wuhan, China was first reported to the WHO Country Office in China on 31 December 2019. Since then the virus has spread to almost all the countries in the world. The list of 5 worst-hit countries from coronavirus has been given below:
| Country | Total Cases | Deaths | Recovered |
| --- | --- | --- | --- |
| USA | 1,571,328 | 93,561 | 361,227 |
| Russia | 308,705 | 2,972 | 85,392 |
| Spain | 278,803 | 27,778 | 196,958 |
| Brazil | 271,885 | 17,983 | 106,794 |
| UK | 248,818 | 35,341 | N/A |