SSC CGL Tier-I eBook Kit
Staff Selection Commission releases vacancies every year for the recruitment into various government departments under GOI. It conducts SSC CGL, SSC CPO, SSC CHSL, SSC MTS etc exams and candidates should start preparing beforehand to grab the job of their dreams. SSC CGL Exam is the topmost exam conducted by SSC for the recruitment to Group B and C posts. 
Adda247 is here with SSC CGL Tier-I Books Kit For CGL, MTS, CPO and CHSL Exams (In English & Hindi Printed Edition) to be held in the year 2020. The package incorporates into it the latest pattern printed books for Advance, Arithmetic, English, Reasoning, GA and Previous Year Papers. It is a complete kit useful for all the upcoming SSC exams.
When you are preparing for the cutthroat competition, you need to rely on study materials that are based on the latest pattern of SSC examinations and consolidate everything that could be asked in them. Adda247 Publications, in SSC CGL Tier-I Books Kit For all SSC exams of 2020, provides its students with the new pattern study material with the latest theories and questions on hard copy that is really hard to find anywhere else.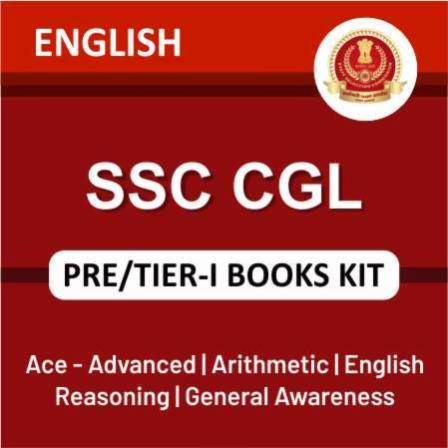 The SSC Publications Prime includes the following books in English: 
1. Ace Advance
2. Ace Arithmetic
3. Ace English
4. Ace Reasoning
5. Ace GA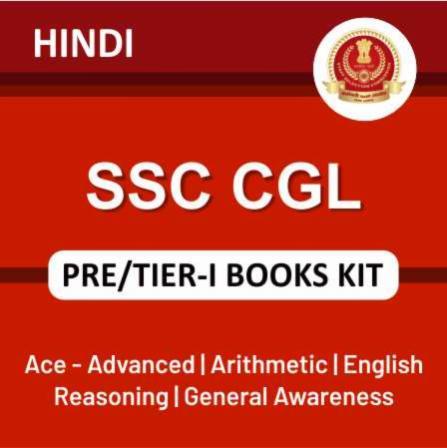 The SSC Publication Prime includes the following books in Hindi medium:
ऐस एडवांस मैथ
ऐस अंकगणित
ऐस इंग्लिश
ऐस रीजनिंग
ऐस जीए
The SSC CGL Tier-I includes the following books: 
Based on latest Pattern
3 Levels of Exercise
1800+ Multiple Choice Questions with 100% solution
Includes the Previous Year's Questions of all the topics
Also Includes the Questions based on SSC CGL Exams 2017-18
Based on latest Pattern
3 Levels of Exercise
2000+ Multiple Choice Questions with 100% solution
Includes the Previous Year's Questions of all the topics
Based on Latest Pattern asked in SSC CGL, CPO, CHSL& other Exams
Based on latest Pattern
Topic-wise Questions
4300+ Multiple Choice Questions with 100% solutions
Includes the Previous Year Questions of all the chapters
Based on Latest Pattern asked in SSC CGL, CPO, CHSL& other Exams
Based on latest Pattern
2300+ Multiple Choice Questions with 100% solution
Includes the Previous Year's Questions of all the topics
Based on Latest Pattern asked in SSC CGL, CPO, CHSL& other Exams
Based on latest Pattern
Section-wise theory & Concepts
Includes Questions on Traditional General Knowledge
4500+ with 100% solution
Detailed theories on Physics, Chemistry, Biology, History, Geography, Polity and Economics
Includes the Previous Year's Questions of all the topics
Based on Latest Pattern asked in SSC CGL, CPO, CHSL & other Exams