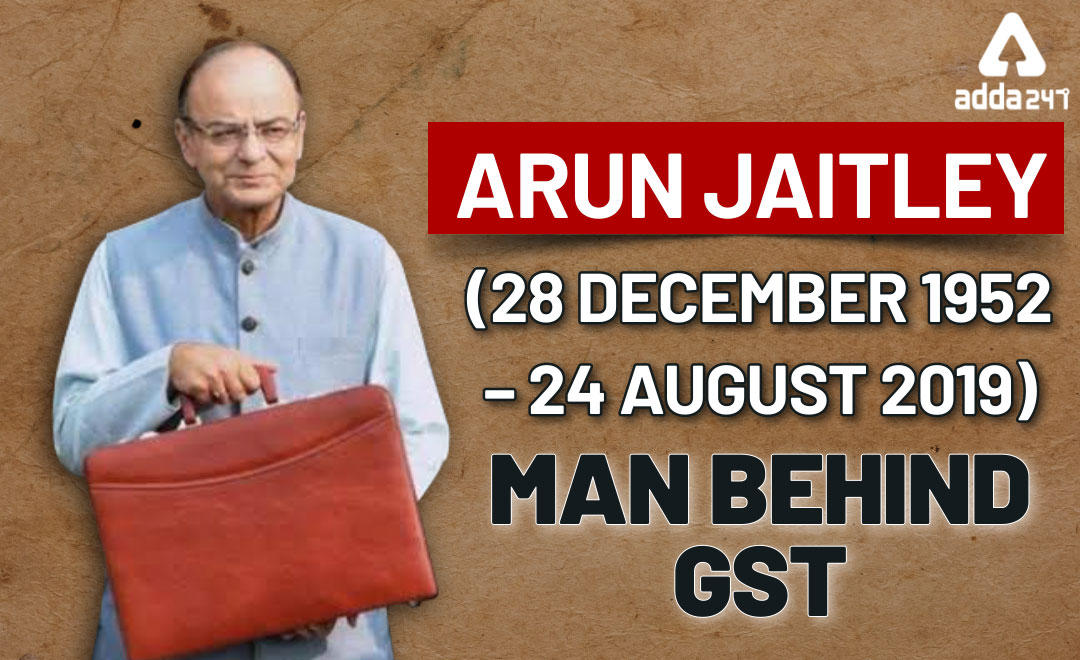 Former Finance Minister and BJP leader Arun Jaitley (28 December 1952 – 24 August 2019) [1] was an Indian politician and attorney, who was the Finance Minister of the Government of India from 2014 to 2019. Let's have a look at the life journey of the man behind GST.
Personal Life:
● Arun Jaitley was born on 28 December 1952 in the family of Maharaja Kishen Jaitley and Ratan Prabha Jaitley in New Delhi. He did his schooling from St. Xavier's School, New Delhi.After Completing his graduation in Commerce from Shri Ram College of Commerce Arun Jaitley did post-graduation in Law from the Delhi University.
Career as a lawyer :
● In 1989, he was appointed as an Additional Solicitor General.He was designated as a Senior Advocate in January 1990. In one of the biggest high profile cases he fought a case for Pepsi Company in a 2002 Supreme Court case against the Coca Cola company. In 2009 he stopped practicing law.
Career as a Minister:
Political positions
Minister of State for Information and Broadcasting [1999–2000]
Minister of Law and Justice [2003–2004]
Leader of Opposition(Rajyasabha) [2009-2014]
Finance Minister [2014-2019]
Leader of the House(Rajya Sabha) [2014-2019]
Minister of Information and Broadcasting [2014-2016]
Defence Minister [May 2014-Nov 2014] & [March 2017-Sept 2017]
● Arun Jately also served as president of DDCA and also a Vice-President of BCCI before resigning in 2014..
● After the death of Pramod Mahajan and Atal Bihari Vajpayee's retirement he was elected as the chief strategist of BJP .
Little known Facts:
● He served as the Student Union President in Delhi University
● He went to jail during emergency for 19 months
● He was one of the main reasons behind BJPs mammoth victory in 2014 elections.
● He contested direct election in 2014 for the first time from Amritsar but lost to Amarinder Singh.
You May Also Like To Read : –