Added Feather In Your CAP, Via Adda247 APP!
Dear Aspirants,
The journey of Adda247 app traces back to 2016 when the thought of making education easily accessible among aspirants came into our mind. The thought led to the execution of an idea benefitting millions of students across India. The Adda247 app was launched with the motive of providing all updates and study material regarding the latest government exams at one place. Over time and with a lot of experiments, we have created one of the best apps for government job exam preparations.
The SD Card Era
After the launch of the app, Adda247 launched various things for the benefit of the aspirants. One such offer was the e-learning kit useful for all banking exams. The contained video lectures, full length mocks, e-books etc that could be accessed only on Adda247 app.
The Latest Update of Adda247
ADDA247 App has set up a well-entrenched place in the Google Play Store and the credit goes to the germane daily study material for the government exams preparation in the form of exam friendly Subject wise Quizzes, Mock Test Columns, Daily news feed, Current Affairs, Job Alerts, Articles, Videos and many more facilitated with the best user interface! Check out how we evolved our app through the years and what does the latest update offers.
Introduction to the comment section
Earlier, the Adda247 app did not have the option to comment on a particular post or quizzes. With the latest version, students can share their opinions in the comment section and also give feedbacks for further improvements.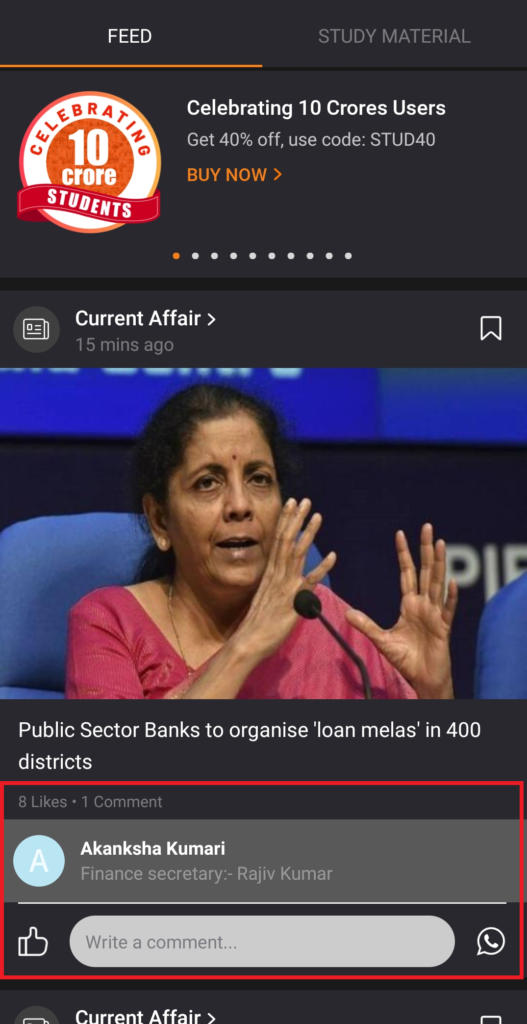 2. Get notifications & Updates
You get updates regarding the notifications you haven't checked in the notification bar. Even if you have missed something, you will get notifications for it as shown below.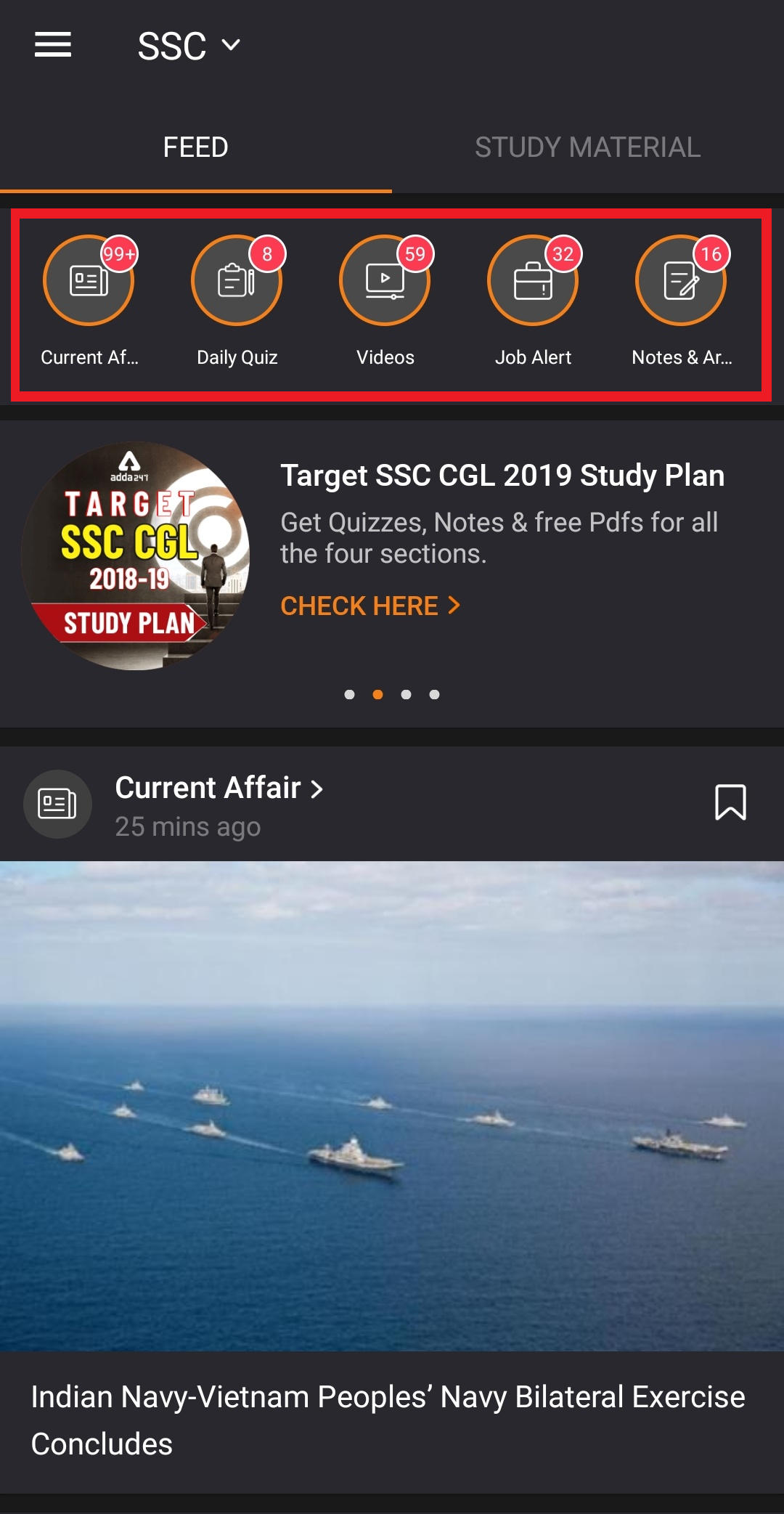 3. The Newsfeed: Everything you need
The newsfeed helps you not miss out on any Important Updates! Have to follow Upcoming Exams Study Plan? Want to go through Current Affairs of the day? Remain in touch with Job Alerts? Searching for Exam Admit Card and Result Updates? Looking forward to buying Test Series for Banking, SSC, Teaching, Railway or Defence Exams? News Feed has got everything in its store to serve you straight away.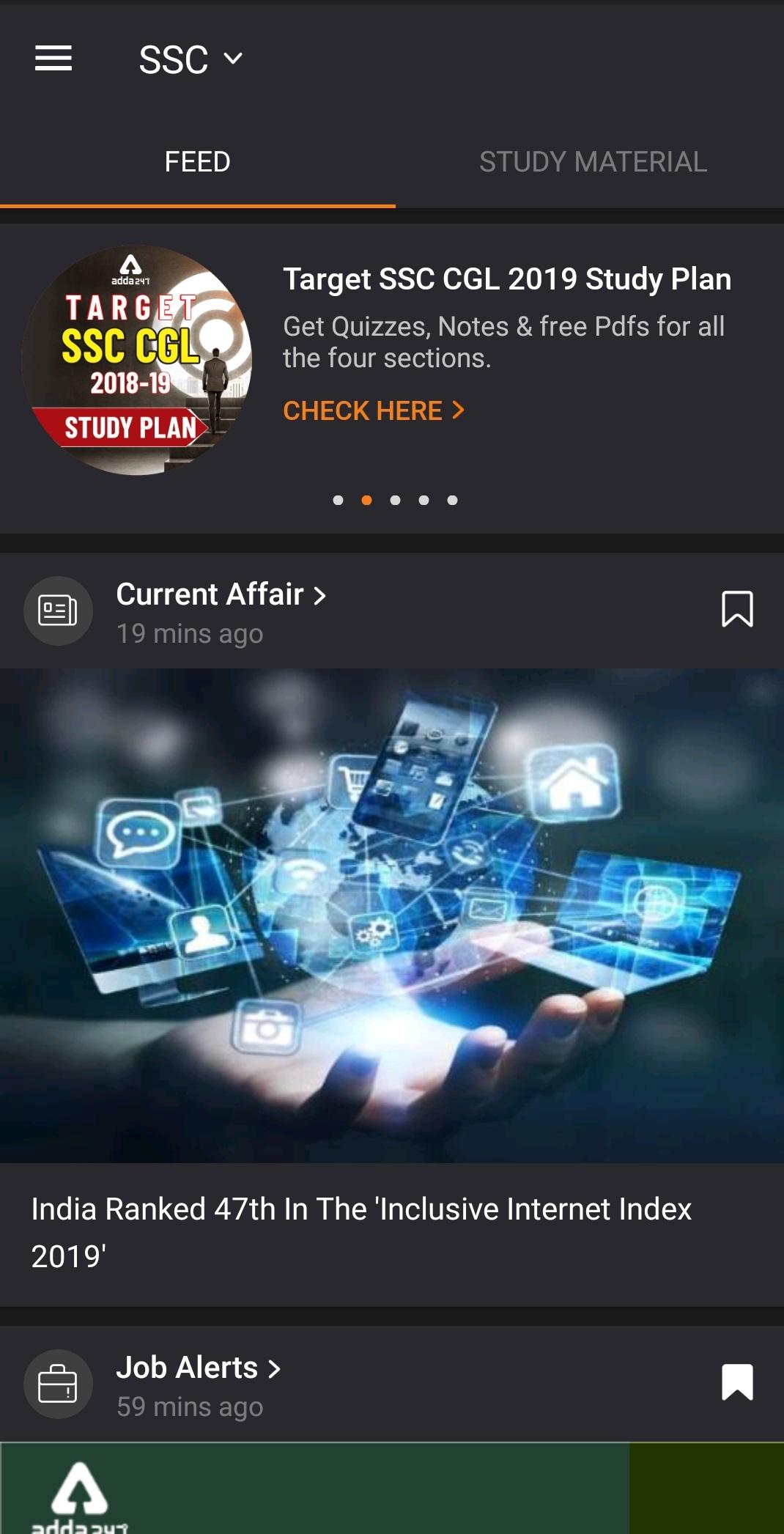 4. Select the Feed Layout
You can choose the feed layout from settings. Here you get your favourite feed layout as per your choice! Are you choosy when it comes to Font Size? No worries, Font Size Option in Settings is just waiting for you!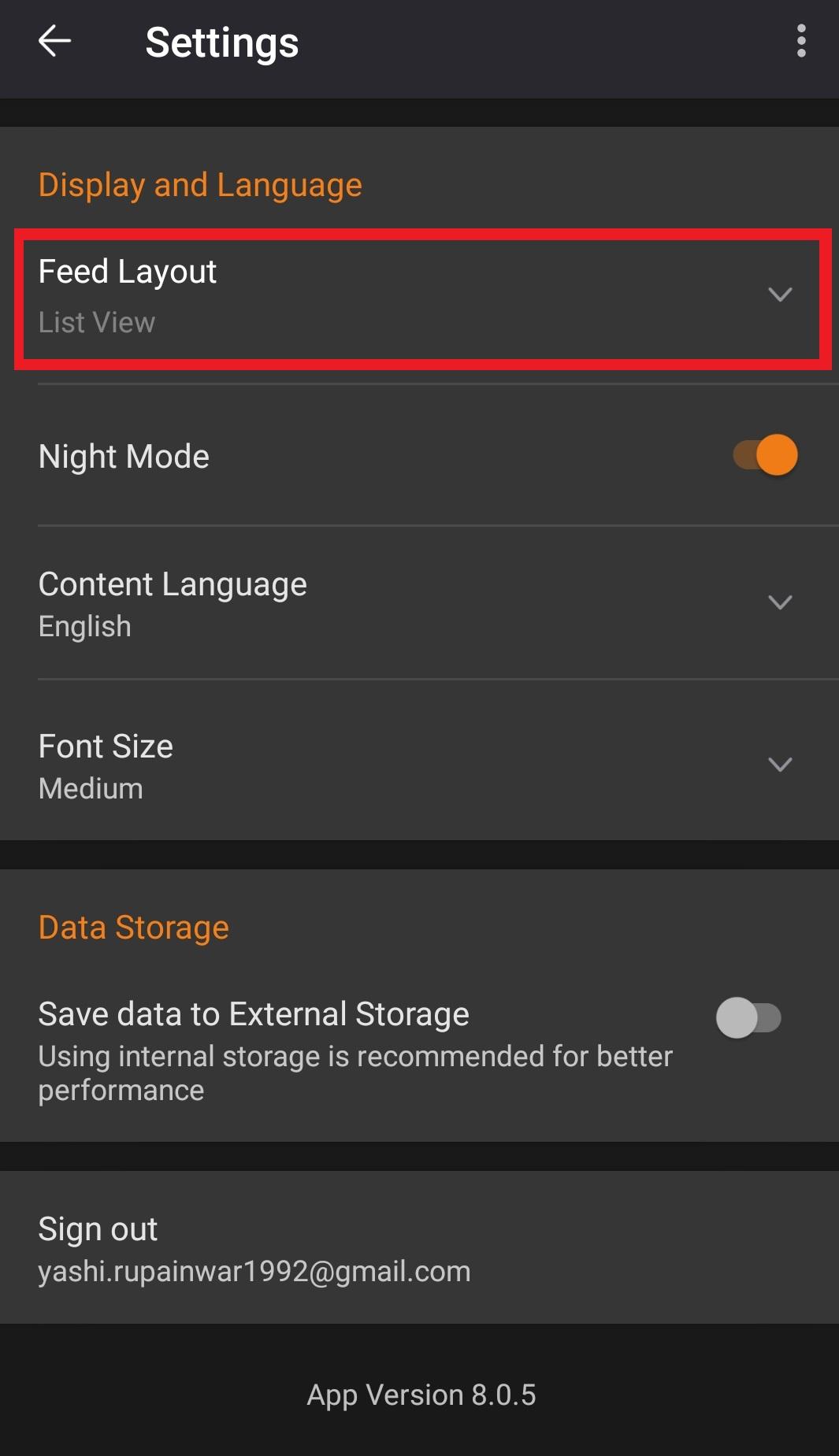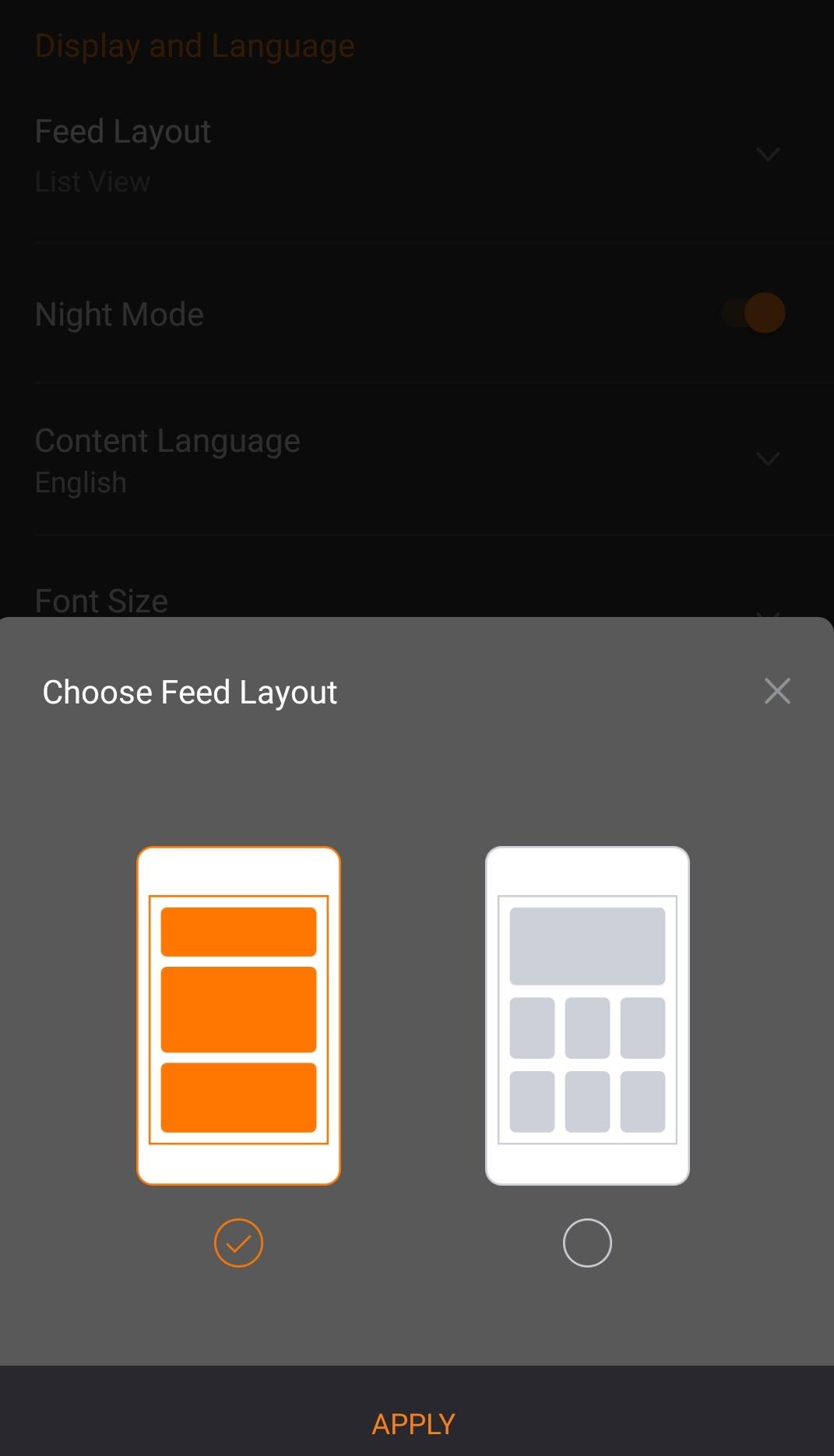 5. Stay focused, Choose your preferred exam
Don't like the mishmash! Focused on one government exam? Great, you are on the right place and so is our Select Exam option which let you choose one prior exam whether you are aiming for Banking, SSC, Railways, Teaching, Defence Exams at the moment. You can change it whenever you change your mind though.
6. Night mode option available
Do not prefer Day Light Mode? Opt for Night Mode and devote your nights to late-night study. Now no eye-strain will block you from attaining the knowledge!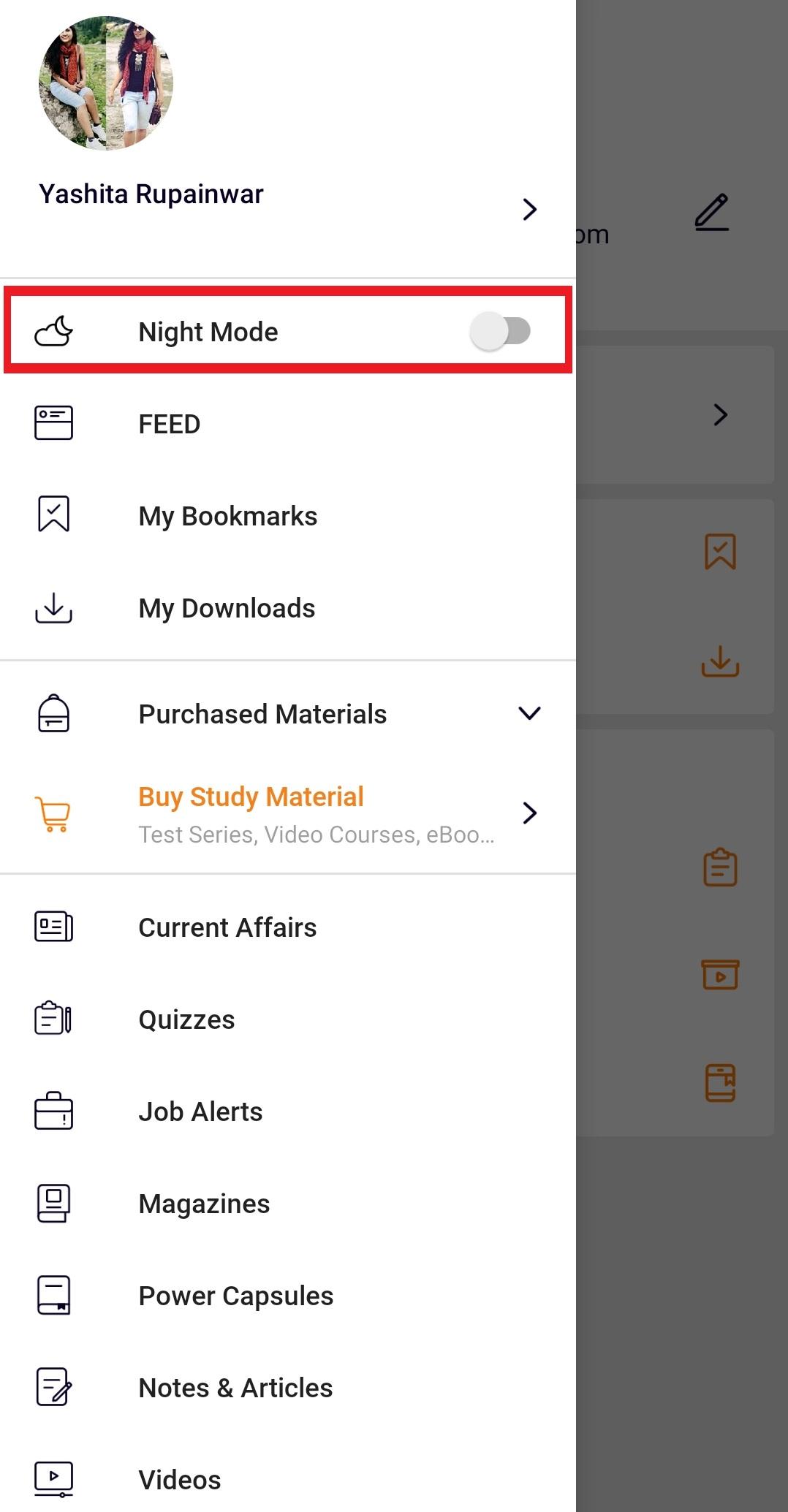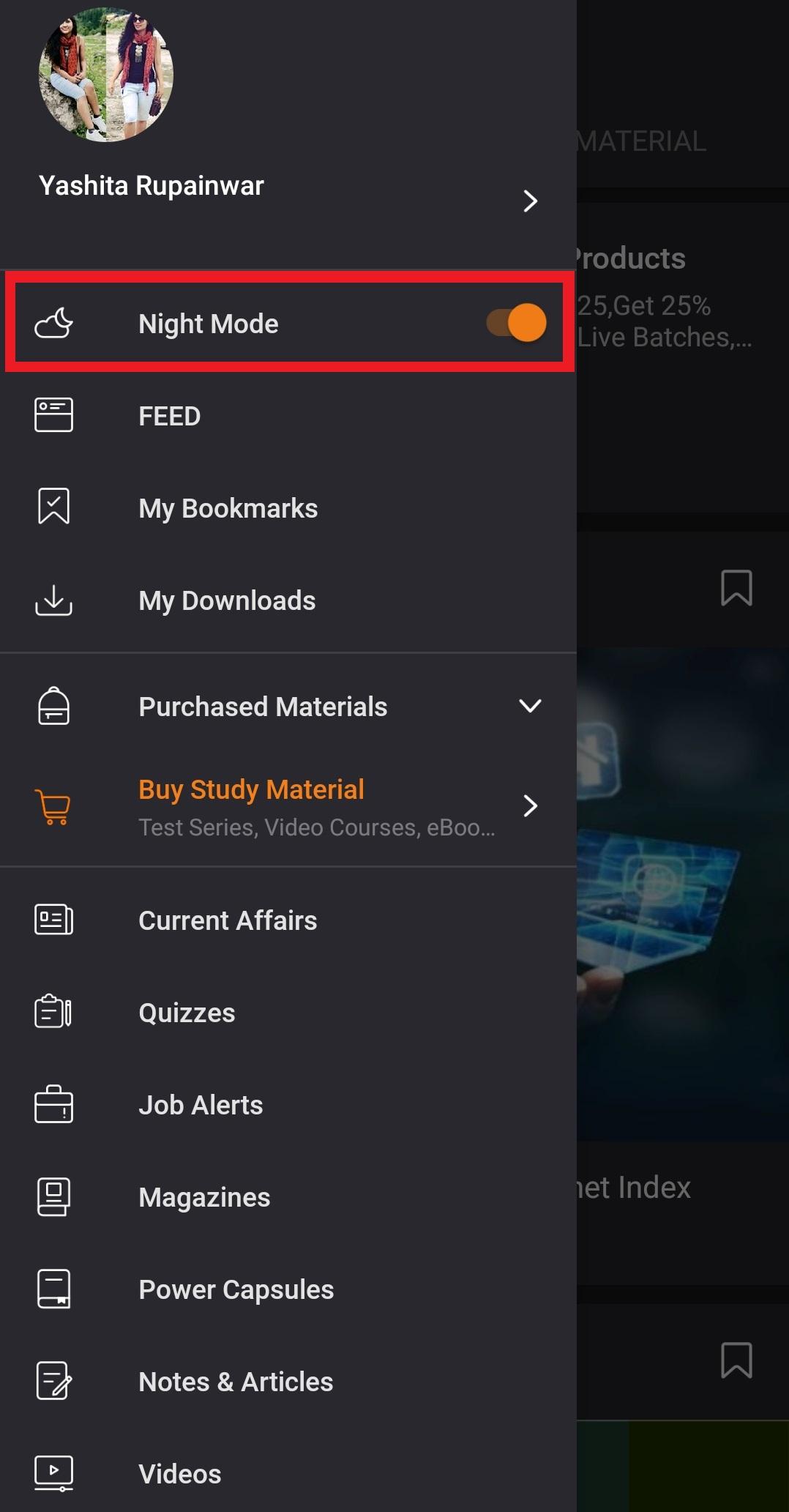 7. Bookmark the important alerts
Found Something Important? BOOKMARK it instantly to go through it whenever you want. Bookmark Questions, Current Affairs, Job Alert, Articles, Videos and get access to them in My Bookmarks option in App Menu.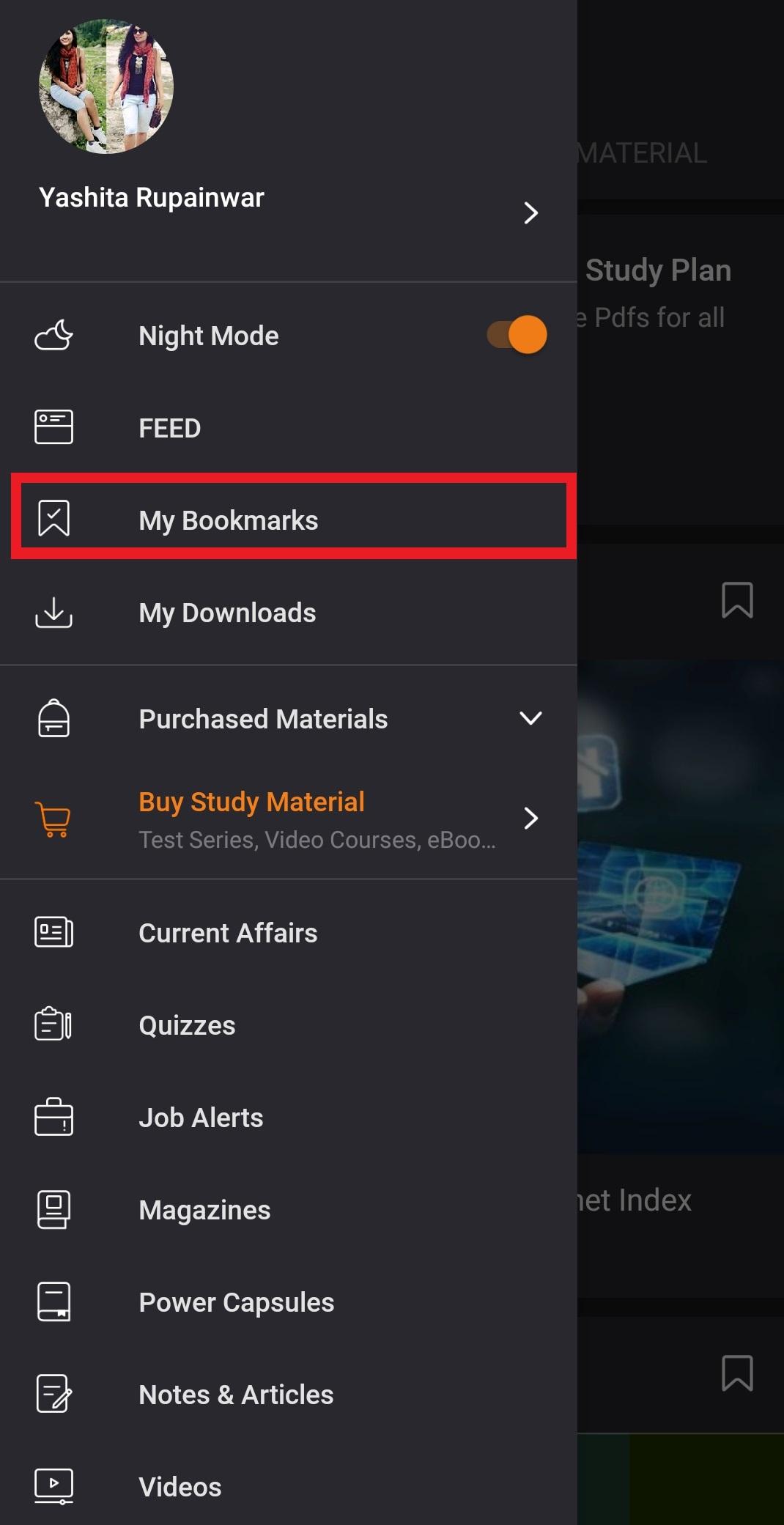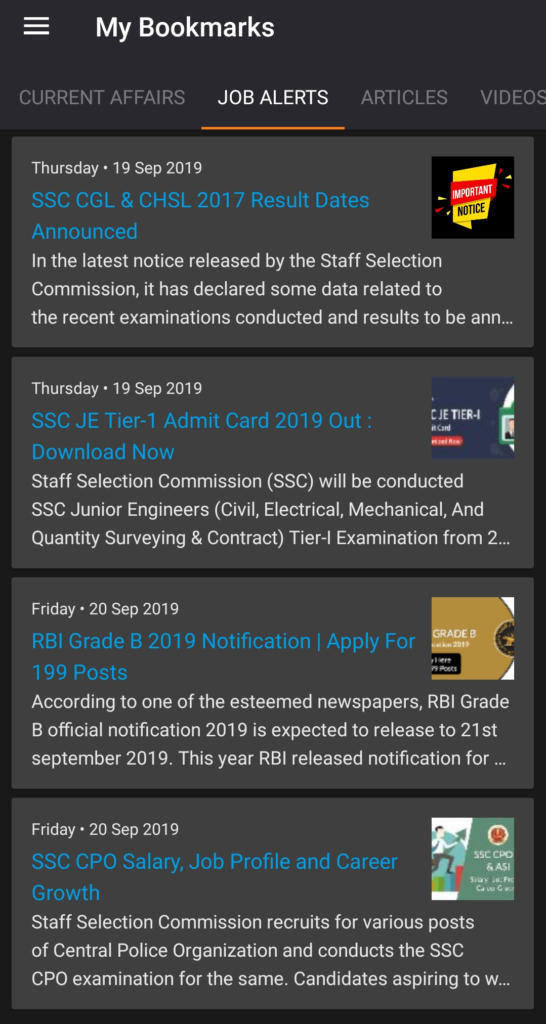 8. Latest Videos available 
Love to learn through Videos! New update in Video Section like Live Videos, Recent Videos and Subject-wise videos now makes it easier for you to search the exact video you want. Isn't it beneficial for you to fetch live streaming videos by the best faculty and clear your doubts on the spot!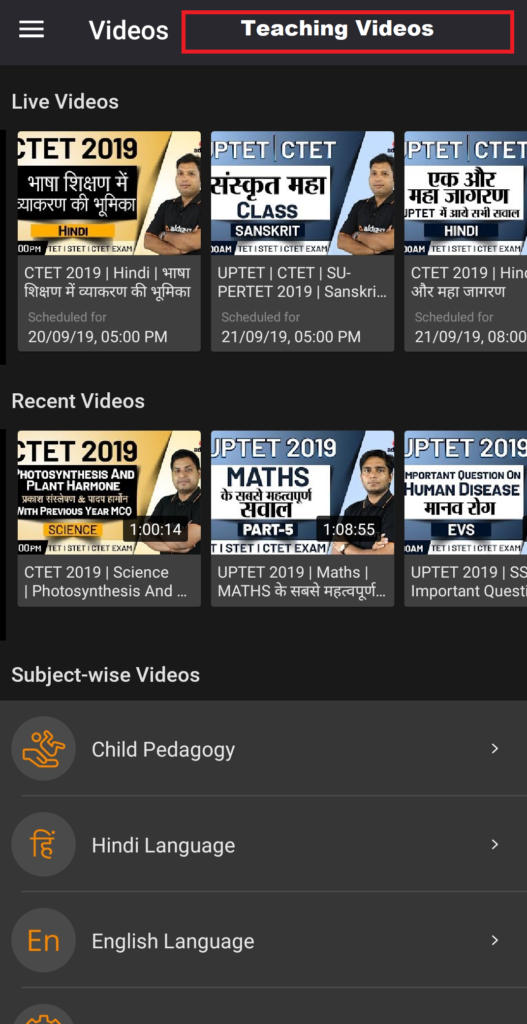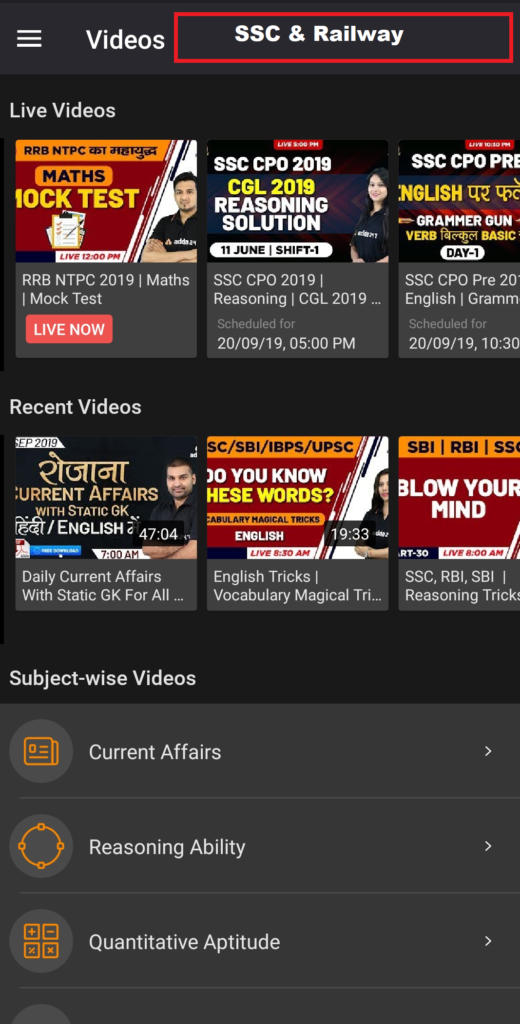 9. Practice free mock tests and daily quizzes
No wonder if you say you prioritize subject-wise daily quizzes for major govt. exams in ADDA247 App. Be it Bank Exams, SSC Exams, Railway Exams, Teaching Exams or Defence Exams, our subject-wise quizzes with detailed solutions outshine the most. And Free Mocks for various exams under Full-Length Test Column as shown in the below image are just icing on the cake to prepare you better.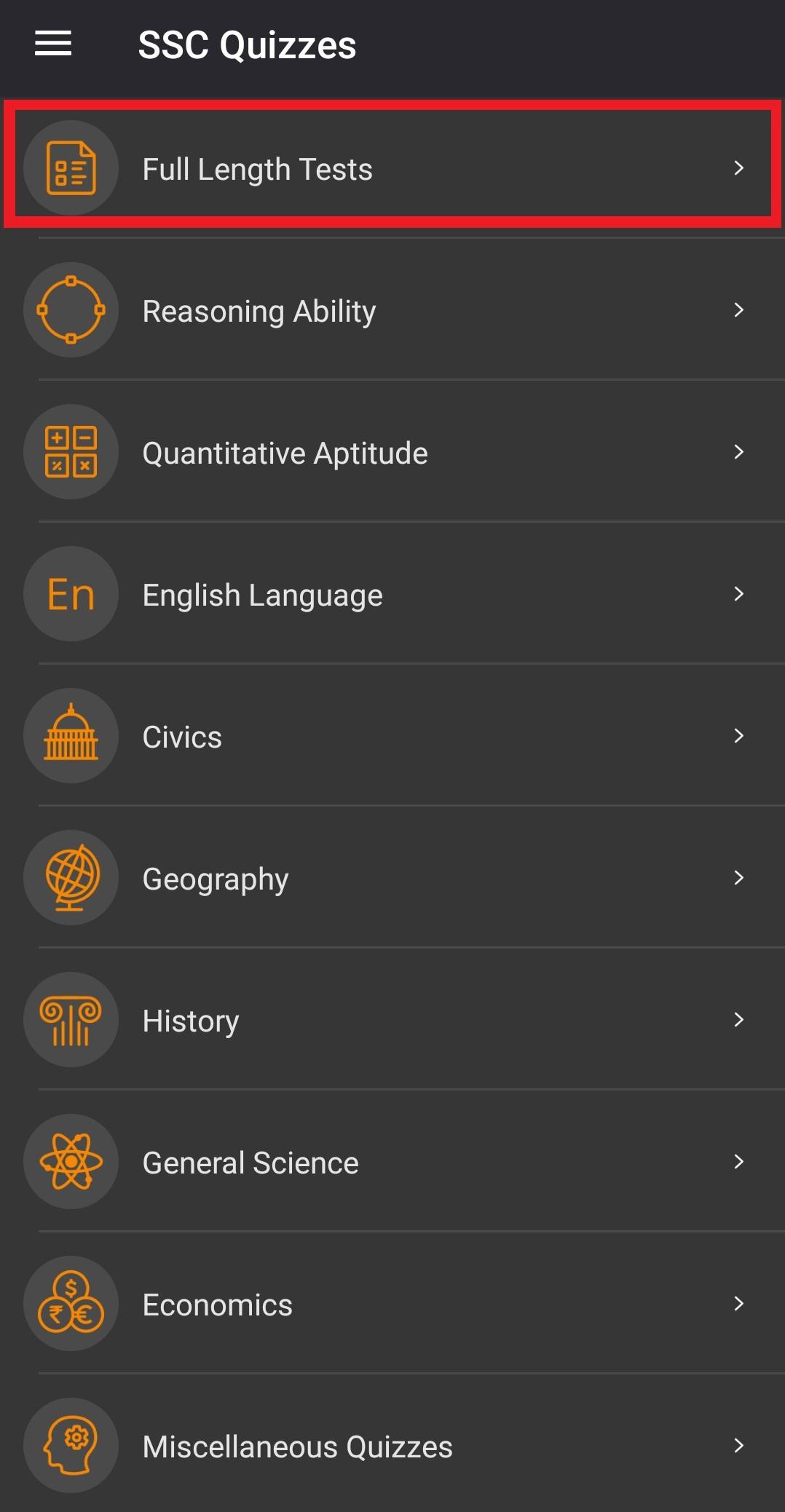 10. We are here to help you!
Have got any query? Write us an e-mail at app-support@adda247.com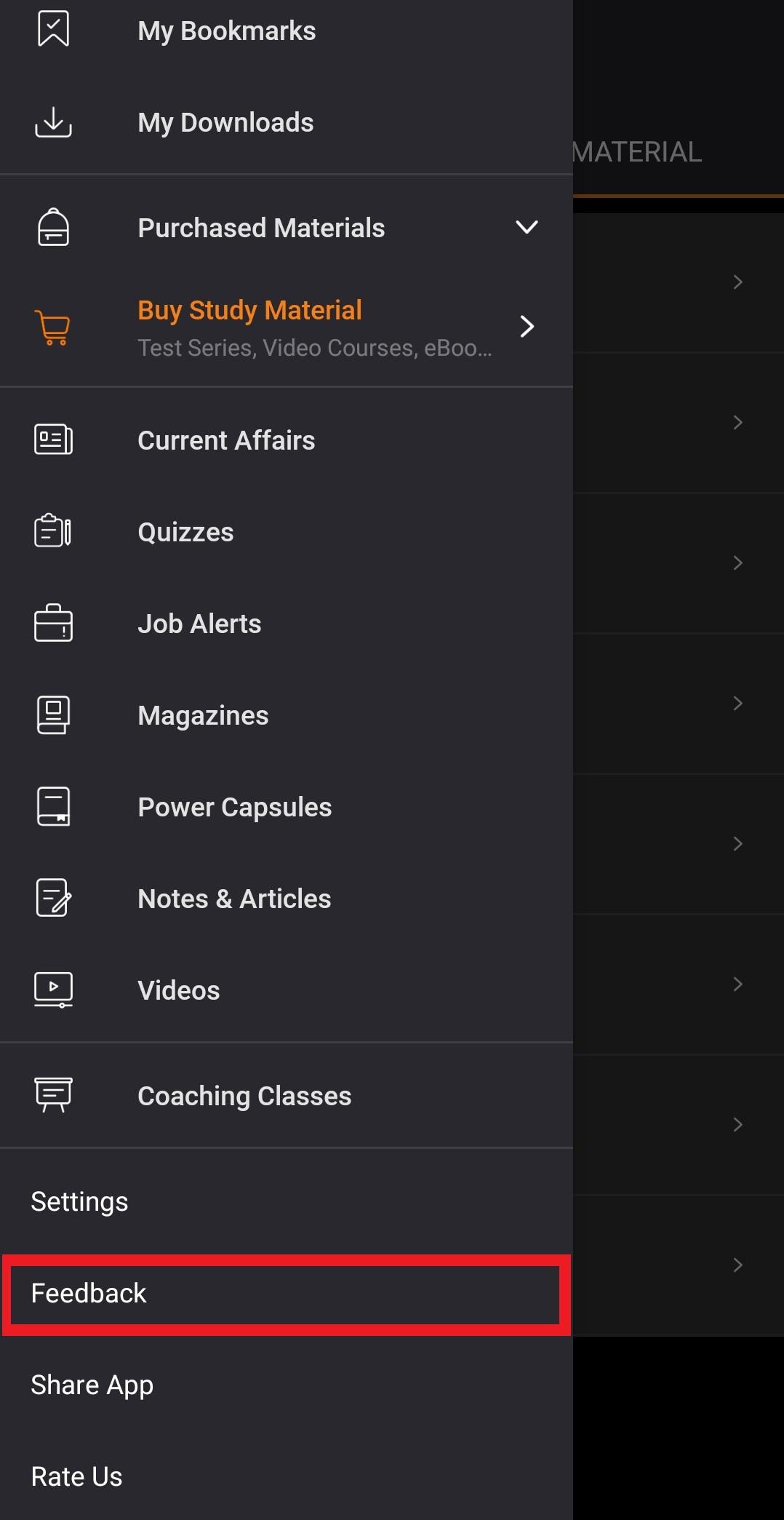 11. Reviews of students motivate us to become better
Our app followers' faith in us encourages us to improve comprehensively and bring more updates for you in a short span of time!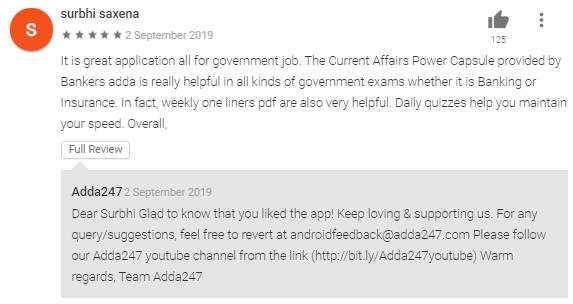 You may also like to read: