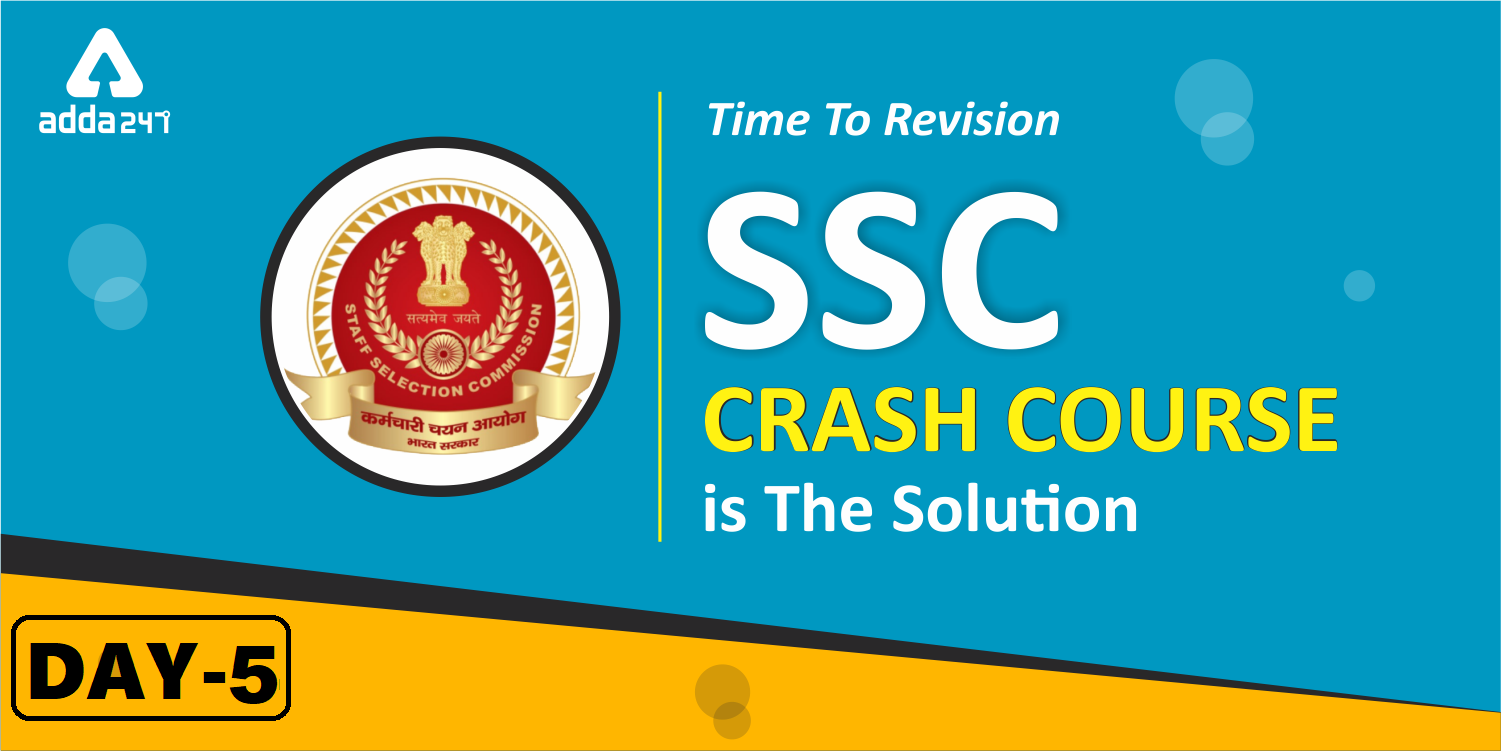 What you will get in this post:
Mini Test
Video on Important Topics
FREE PDF
1. SSC CGL MINI TEST: Sometimes quality over quantity takes the lead. SSC CGL Mini Test is one of its kind way to come across exam cracking valuable questions from all the four sections of SSC CGL Exam. Total 40 Questions in this Test are all set to judge your performance, are you? If yes, then SSC Crash Course is your saviour.
2. SSC CGL FREE Video : Based On Important Topics
Visual experience of learning tops the preferences of many aspirants and they get a good grasp of concepts and explanations through Video Learning. SSC CGL Free Video Crash Course do away with all your confusions and makes you a master of each section.
3. FREE PDF For SSC CGL Exam
Download SSC CGL Previous Year Paper
Click Here For DAY-1
Click Here For DAY-2
Click Here For DAY-3
Click Here For DAY-4