With schools and colleges across the country shut down due to the coronavirus lockdown, self-study and online study are the norm now more than ever. While self-study, on the outset, simply means studying by yourself but it is not as easy of a task as it sounds like since we all need assistance in some form. Not to forget that it also requires discipline and organization. To help students in studying during this lockdown period, here are 10 tips that can help.
Study Plan
The first and foremost step a student must follow is to create a study plan. You can set reminders on your phone or use a wall planner. Students can create a study plan around the topics that need to be covered and assign time according to your understanding of the topic. A study plan will help students in organising and dividing the appropriate time for each topic and subject.
---
2. Video Lectures
Video lectures and live classes are probably the only ways in which teachers will be able to help you during this lockdown. They are akin to attending lectures in a classroom albeit from the comfort of your home. Students also have the option to choose from multiple topics and don't have to stick to a lesson plan. When it comes to choosing the best video lecture or live classes Adda247 is the best that a student can have.
---
3. Take Notes
It is important to take notes while you study. Include all details of the source and ensure that you note down the page numbers of each information you select. Students must remember that note-taking does not mean that you copy down every word given in the book. Stick to the main points, and summarize what you study in your own words. Make sure that you also note down the meaning of difficult words and important definitions.
---
4. Mock Test/Online Quiz
Assessing your progress is an important part of studying. While self-studying, students can take mock tests and quizzes available online to evaluate their knowledge on a particular subject/topic. Mock tests helps a student in experiencing and knowing the level of questions that will be asked in the exam before appearing for it.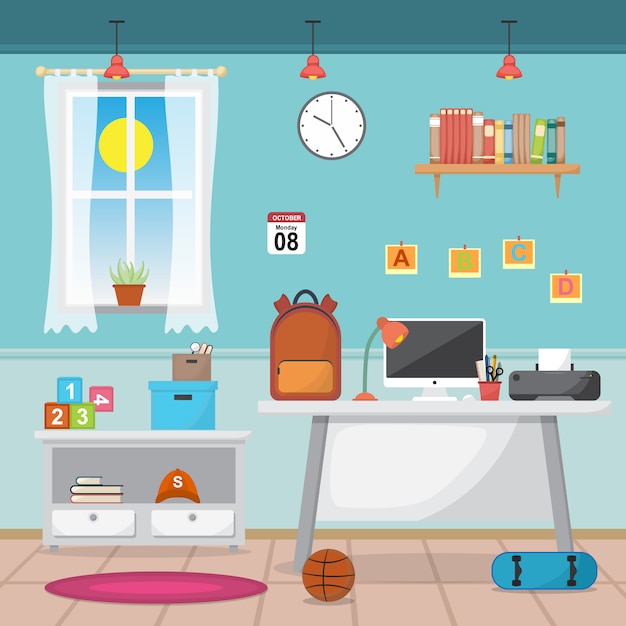 ---
5. Create a proper learning space
There should be a proper desk and a space for learning activities or studies. Select a quiet place where you can focus on studies with minimal distractions and that space should be away from the TV and video games. Also, make sure there isn't any kind of eating or playing activity around the desk.
---
6. Exchange of knowledge
Students can have the feel of group studying and interactions by having informative conversations with family members in the house, discuss their learning with friends over calls. This exchange can be stimulating and engaging somewhat like a real-life classroom and join some online courses during lockdown during the Covid-19 lockdown. There are several groups on Facebook and Telegram that students can join and clear the doubts that they have.
---
7. Meditate
Just a few minutes of meditation day has been shown to have a multitude of positive effects on our mental and physical well-being, and now might be a great time to start. Over the medium-term, research has shown that meditation can help calm down anxious racing minds and helps in increasing the concentration. Meditation also decreases stress and depressive feelings.
---
8. Get enough rest
Give rest to the body is as important as studying itself. Make sure you are getting enough sleep. Eight hours of sleep is the recommended amount of sleep that you should get. Your sleep schedule should work with your timetable, you can also set alarms to help you wake up on time and get your day started early.
---
9. Feed your mind and body 
Caffeine and sugary food can amplify feelings of anxiety or stress so it is important if you are feeling down, to cut back on your caffeine/sugar consumption. Try to feed your body and mind with healthy, nutritious food. This will help in increasing focus and will help in concentrate on your studies in a better way.
---
10. Get Creative
It is ok to take a break from studies and explore the hidden artist inside us. Let that creative being out and make her/him try something new every few days. So what are the creative things to do during the quarantine. Pursue that hobby you've been long ignoring. Draw, paint, sing, play an instrument, dance, use all this time in your hand to let the artist in you create. You never know, you might just surprise yourself. Also, you don't necessarily have to be good at everything. It's important to do these things just for fun.